Horse Shoe Farm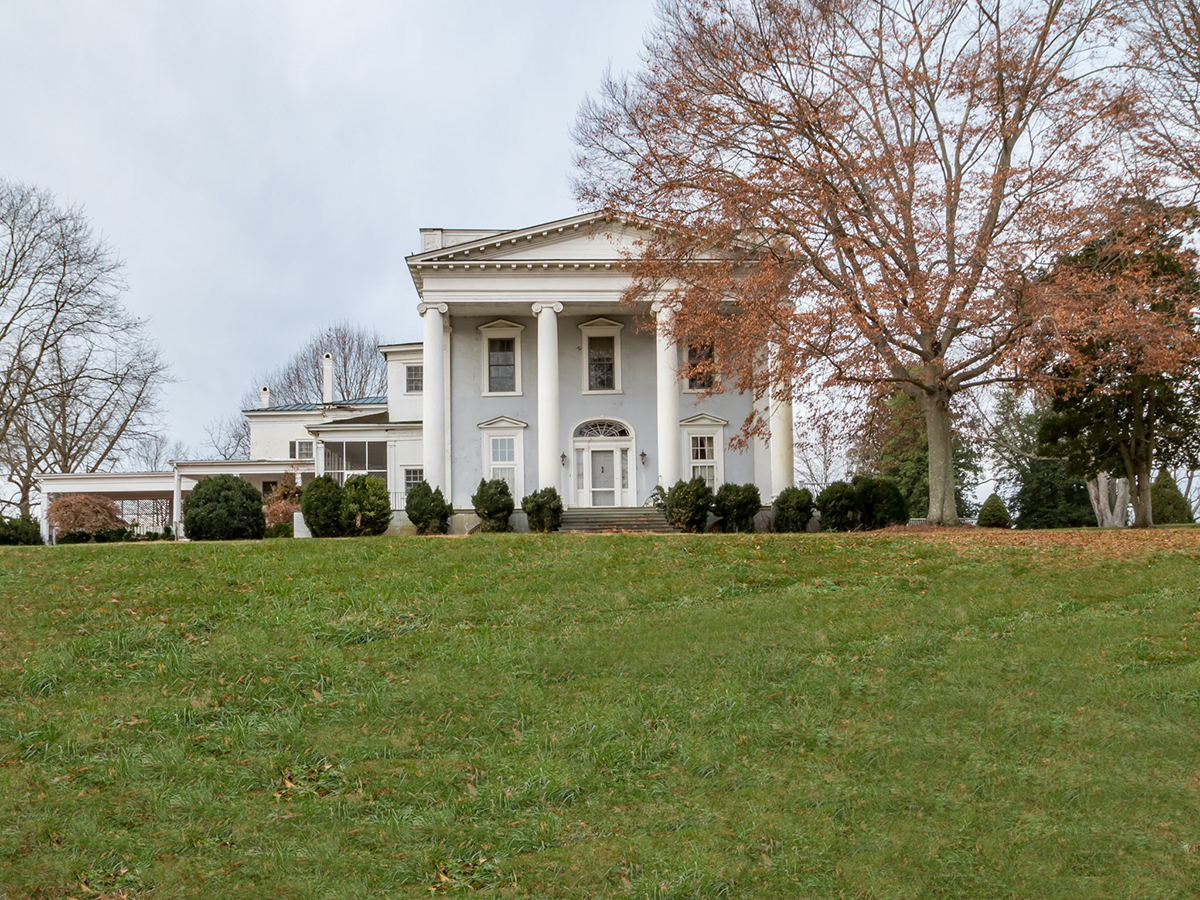 Rapidan, Virginia
Magnificent Greek Revival Style Mansion, c. 1859, with its two-story porticos on both the north and south sides of the home, add to its grandness. The brick exterior has been washed with white cement. From its origins as a four-room log home built in the 1820s, Charles P. Moncure added on in an effort to surpass Madison's Montpelier during the 1850s. After Moncure's ownership, Horseshoe Farm went into a state of decline until the 1930's when Mr. and Mrs. Edward Stettinius, Jr., Secretary of State and 1st United States delegate to the United Nations General Assembly remodeled and added to the home. Their addition of the great hall with its hanging stairway is included in an edition of, The One Hundred Most Beautiful Rooms in America.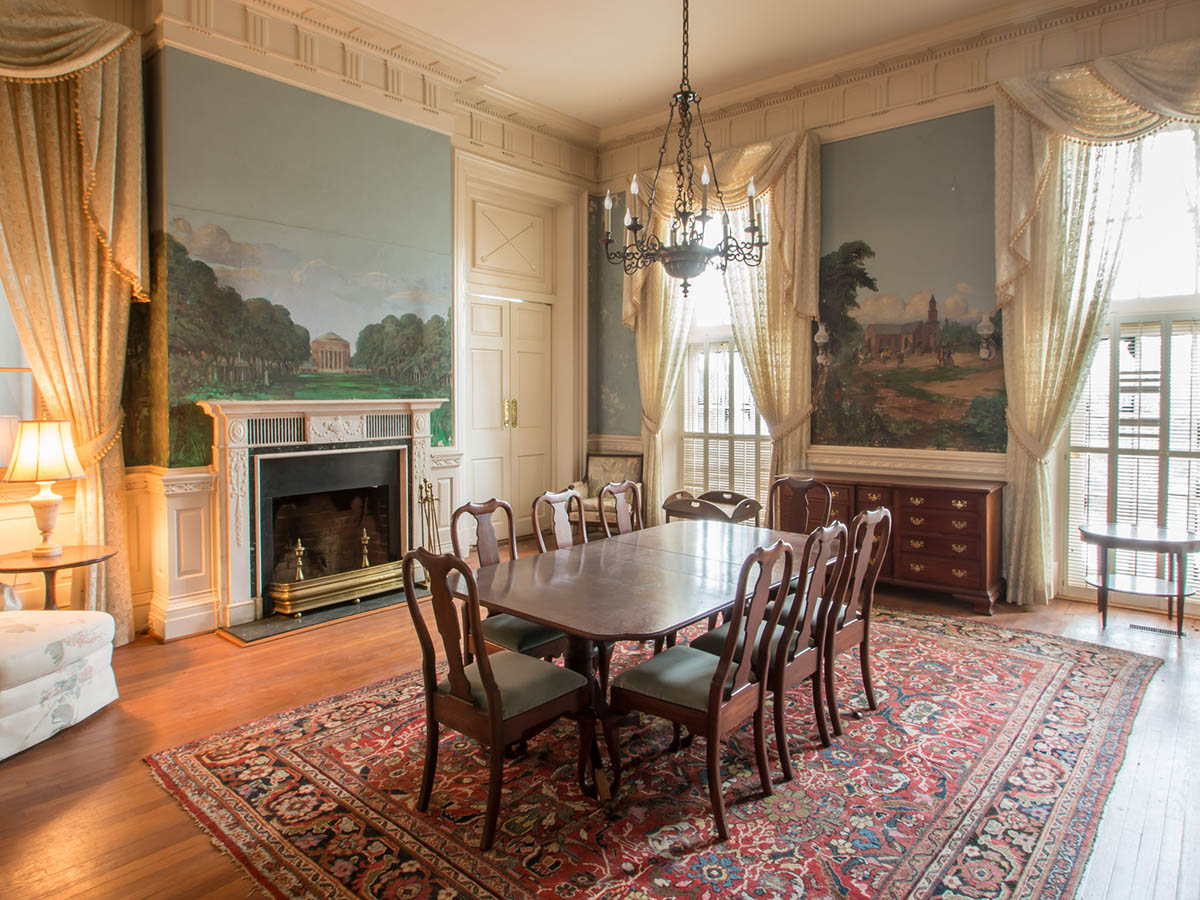 The entrance hall opens into a stair hall which transverses it separating the front from the back rooms. The elegance of the home is accentuated with intricate moldings and ceiling heights of 14' on the main level and 12' on the upper level. With 7,208 sq. ft. finished above grade, the home includes 6 bedrooms, 5 full baths, 2 half baths and 8 fireplaces.
The second levels offers 4 large and 2 small bedrooms, 4 baths and a sleeping porch. Stairs lead to the full attic and a Captain's Walk, offering a tremendous view of the countryside including Cedar Mountain.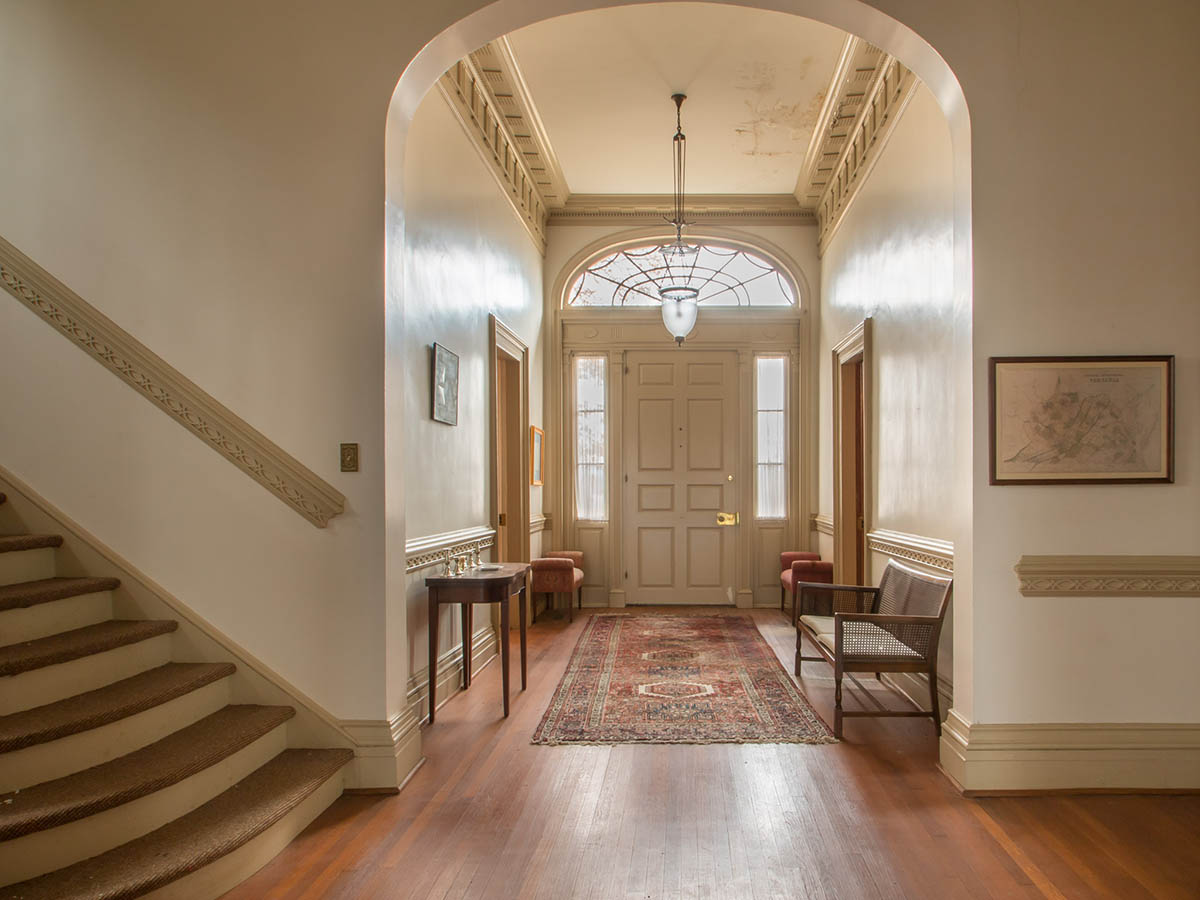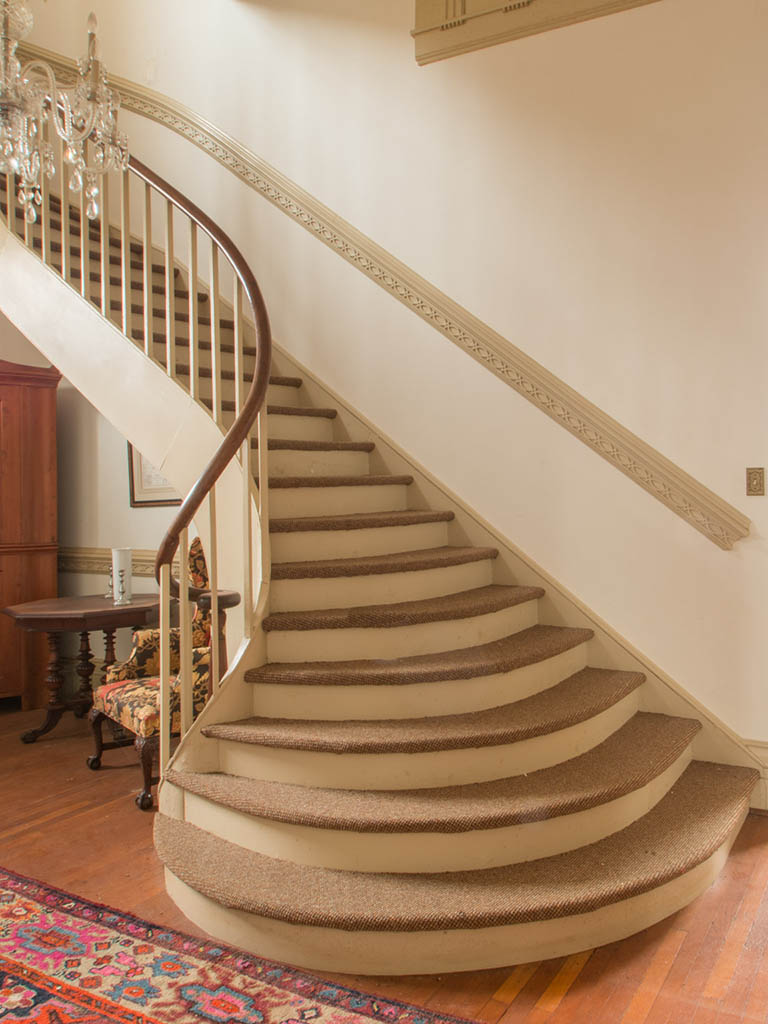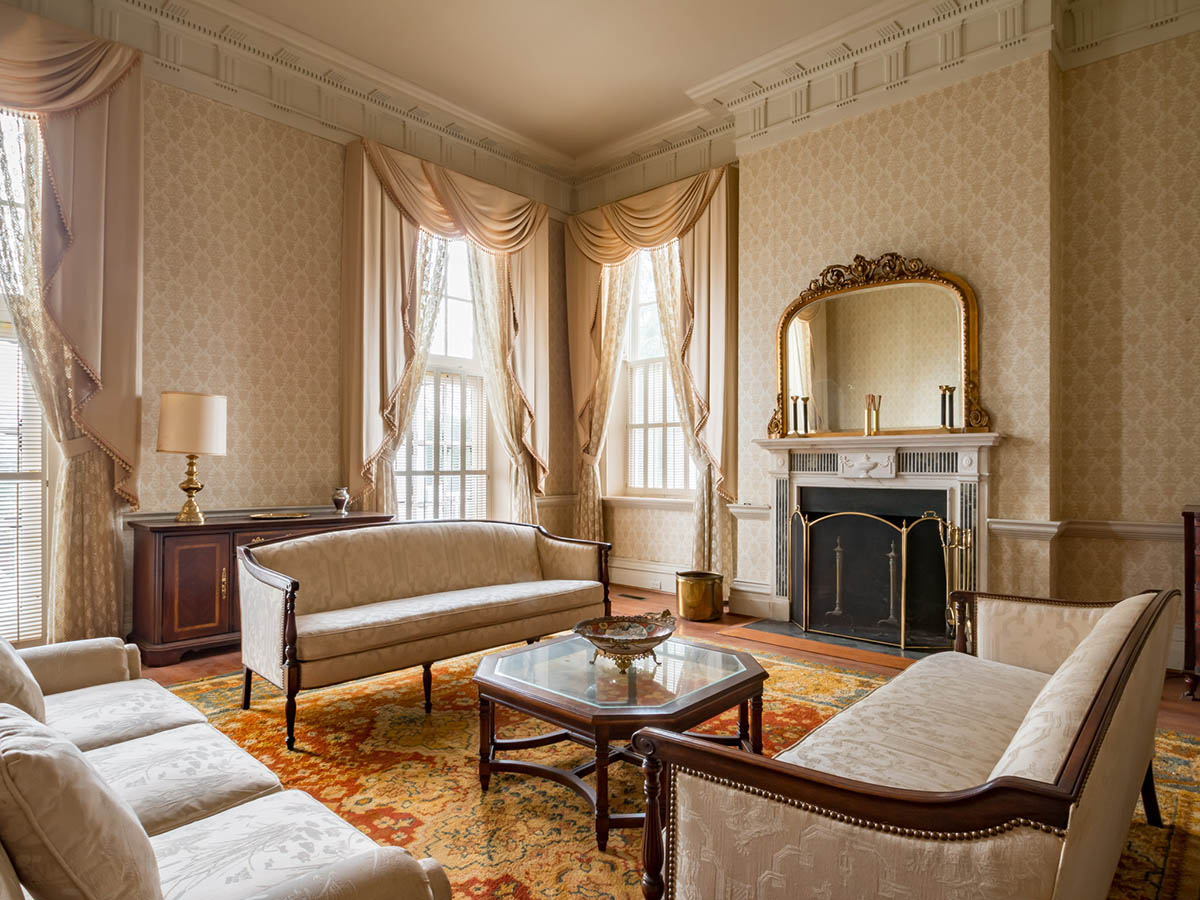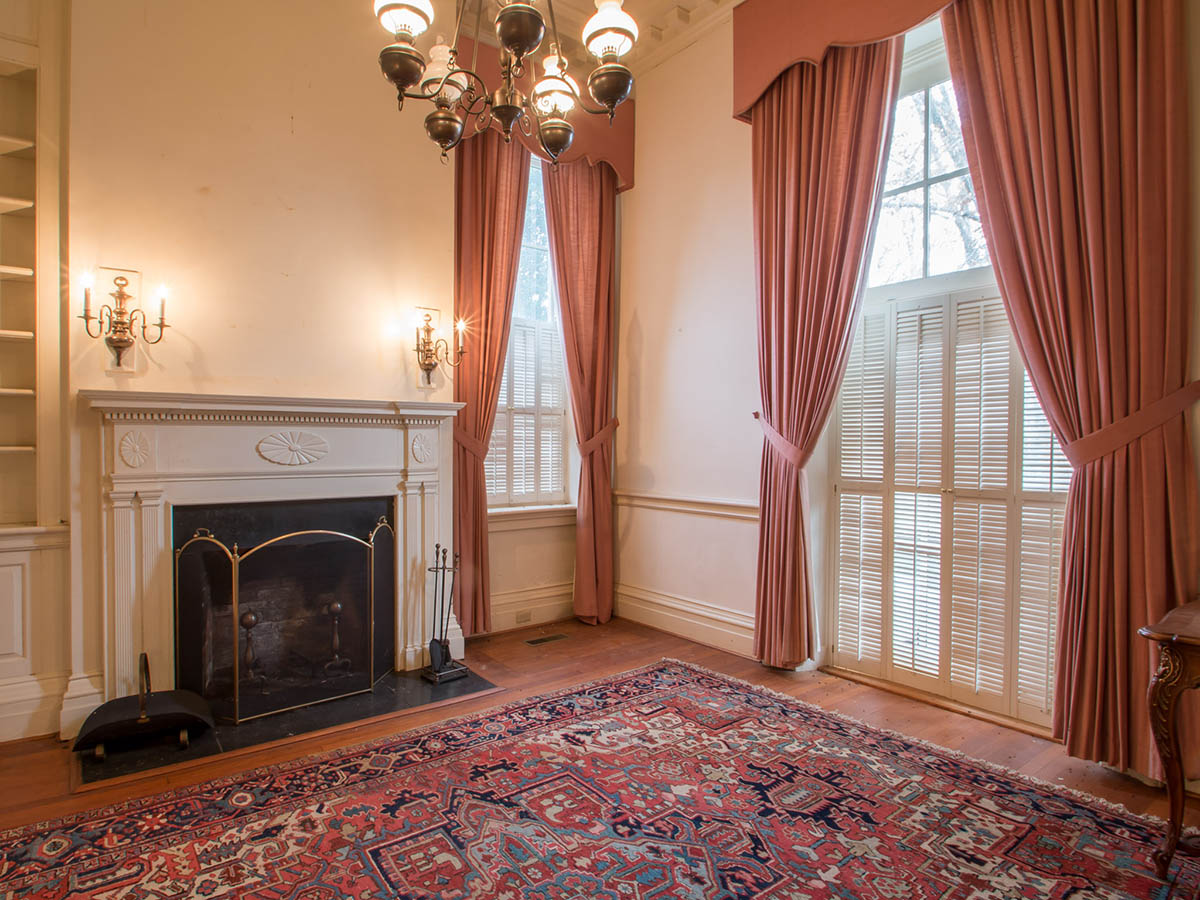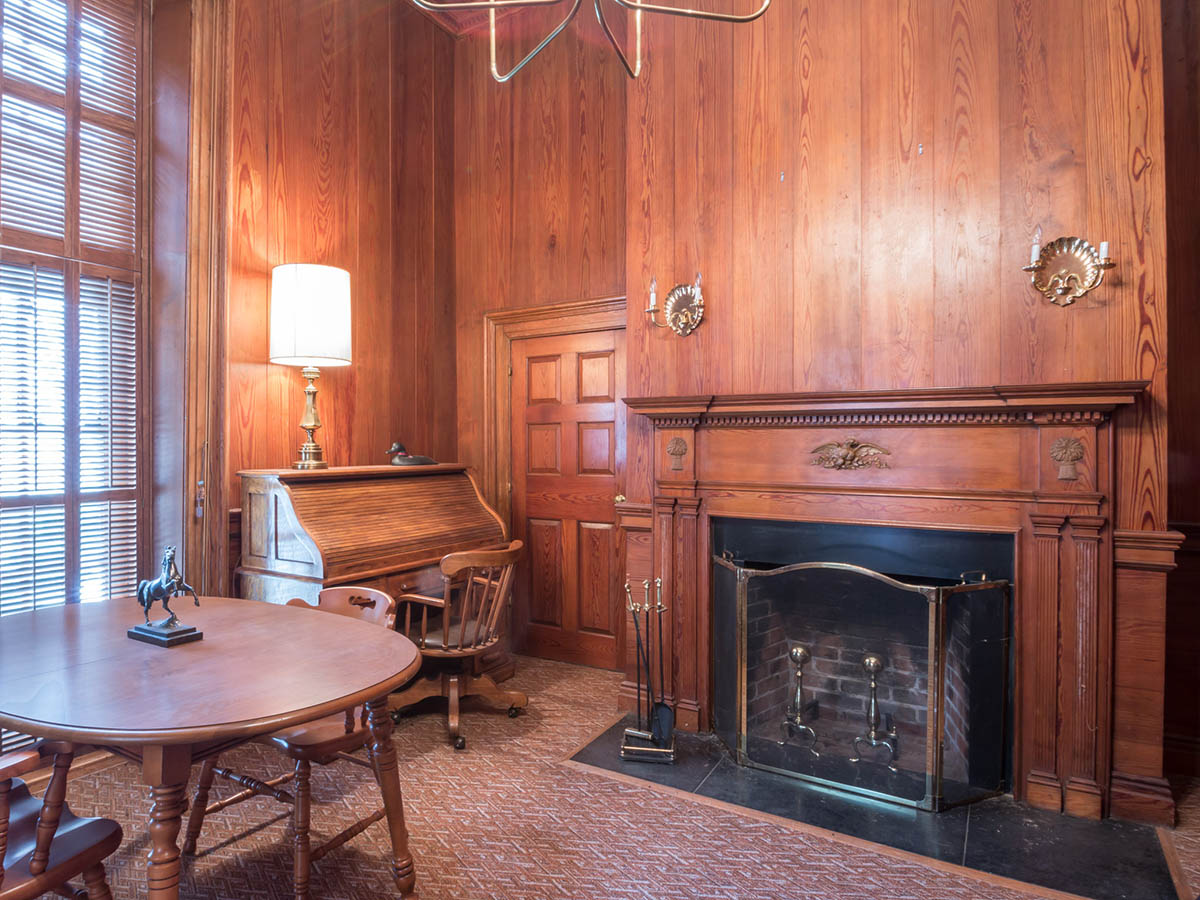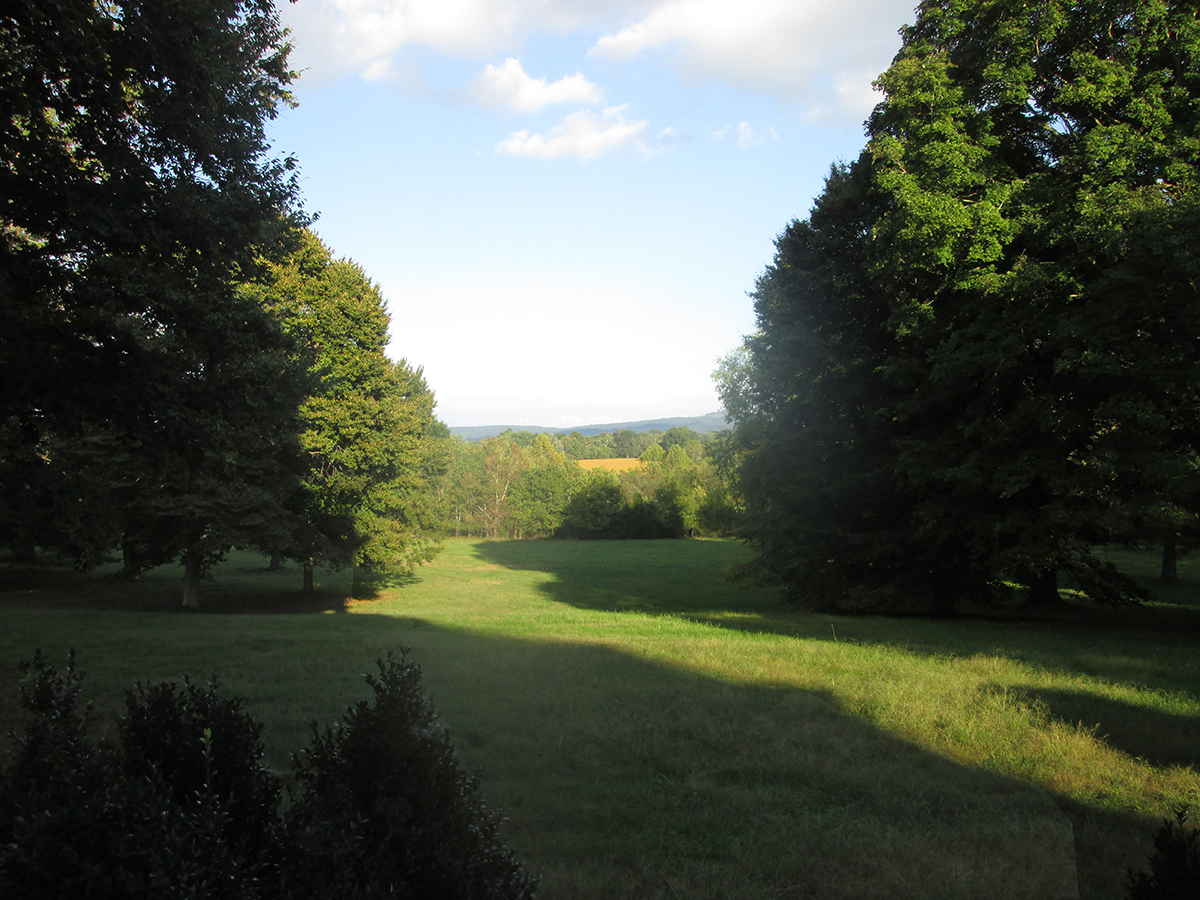 The formal gardens, with the help of a gardener, would once again be spectacular; they date from the early 1800's when large Boxwoods were transported from Louisiana by mule teams.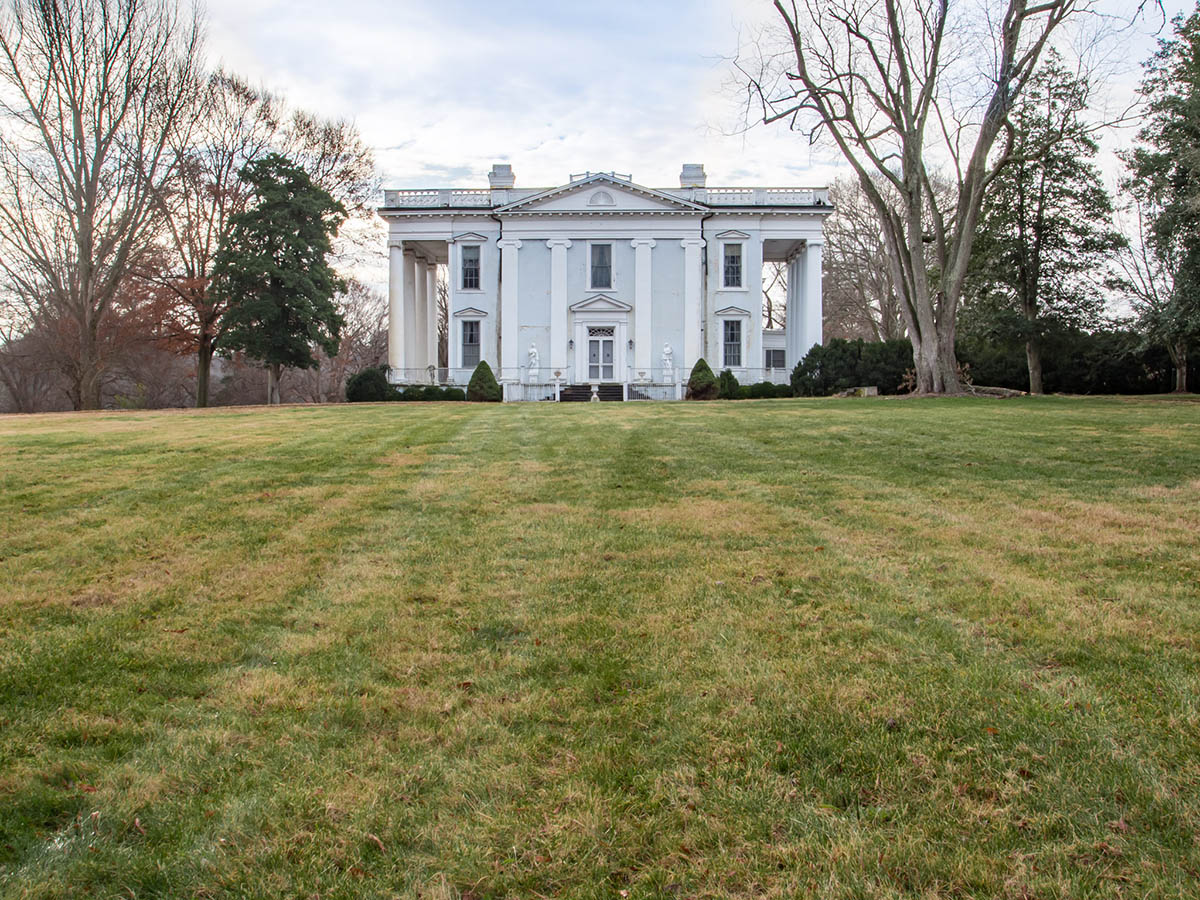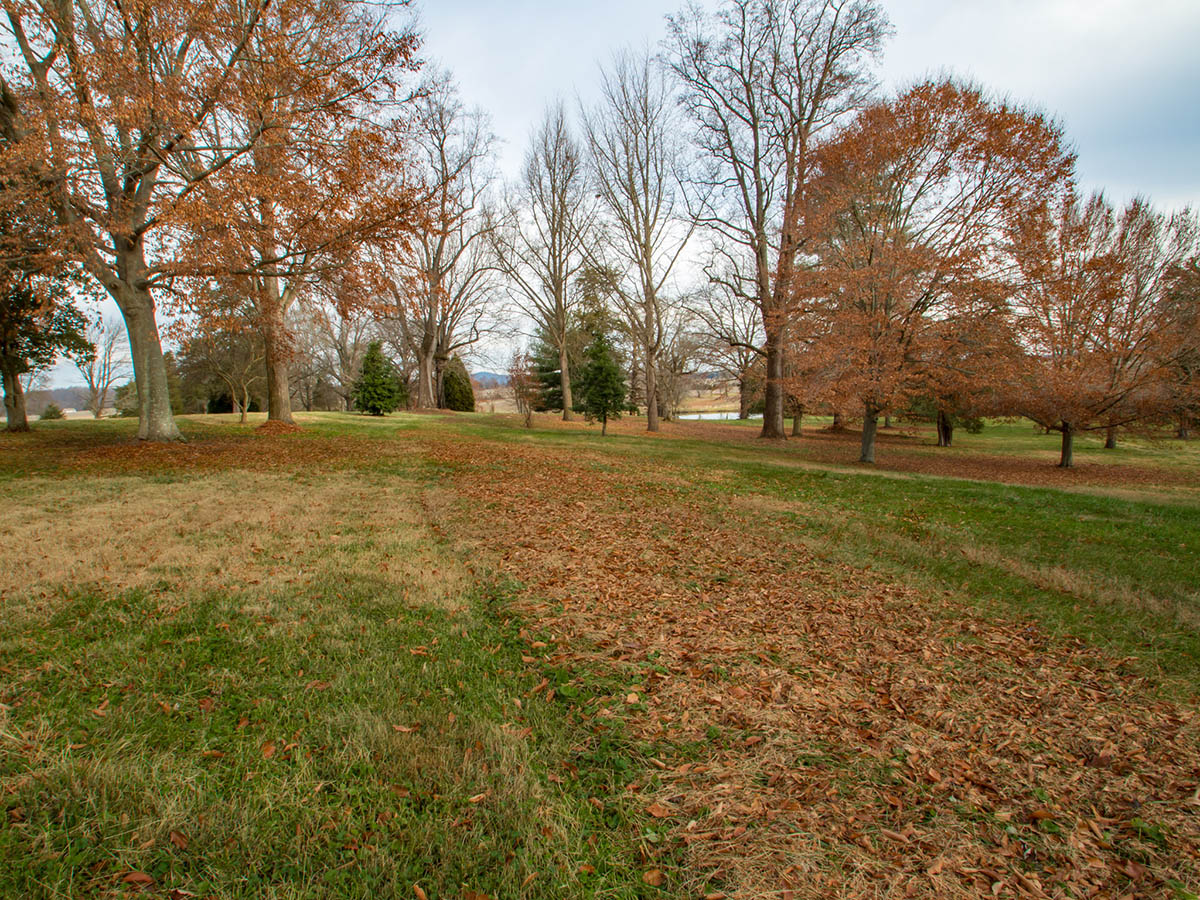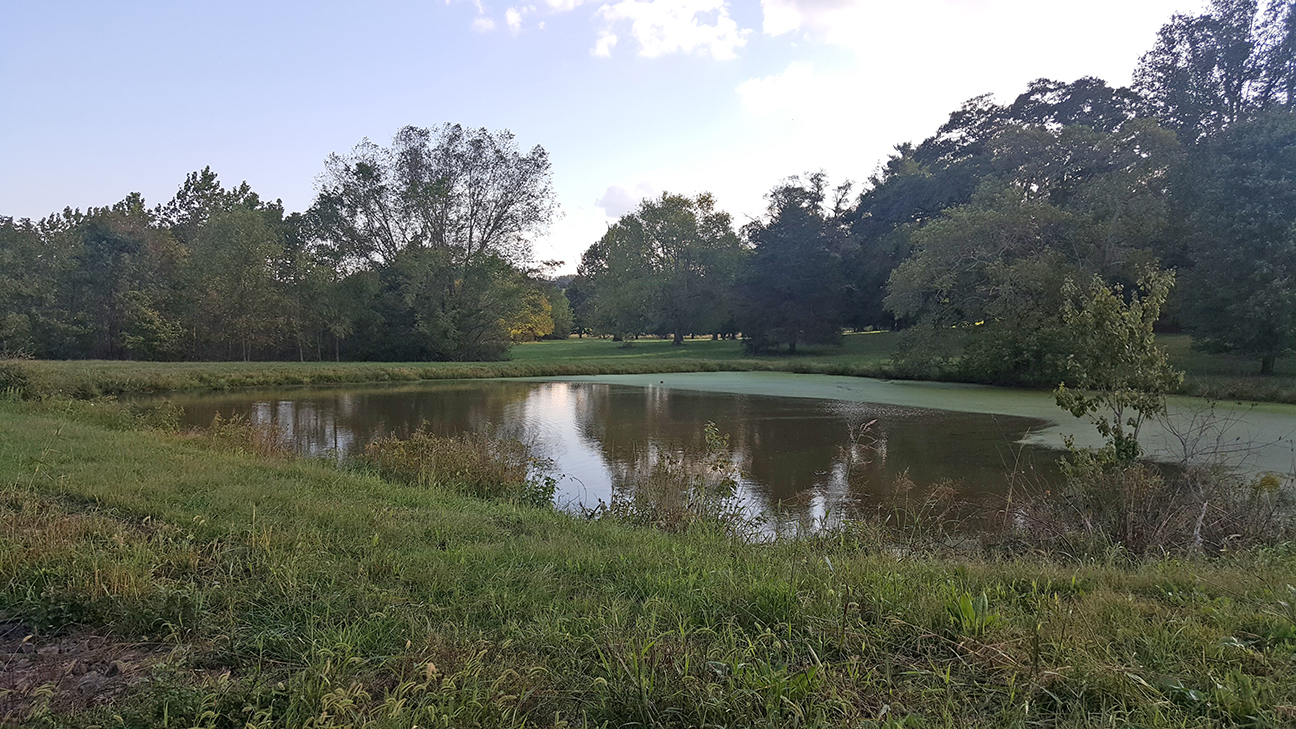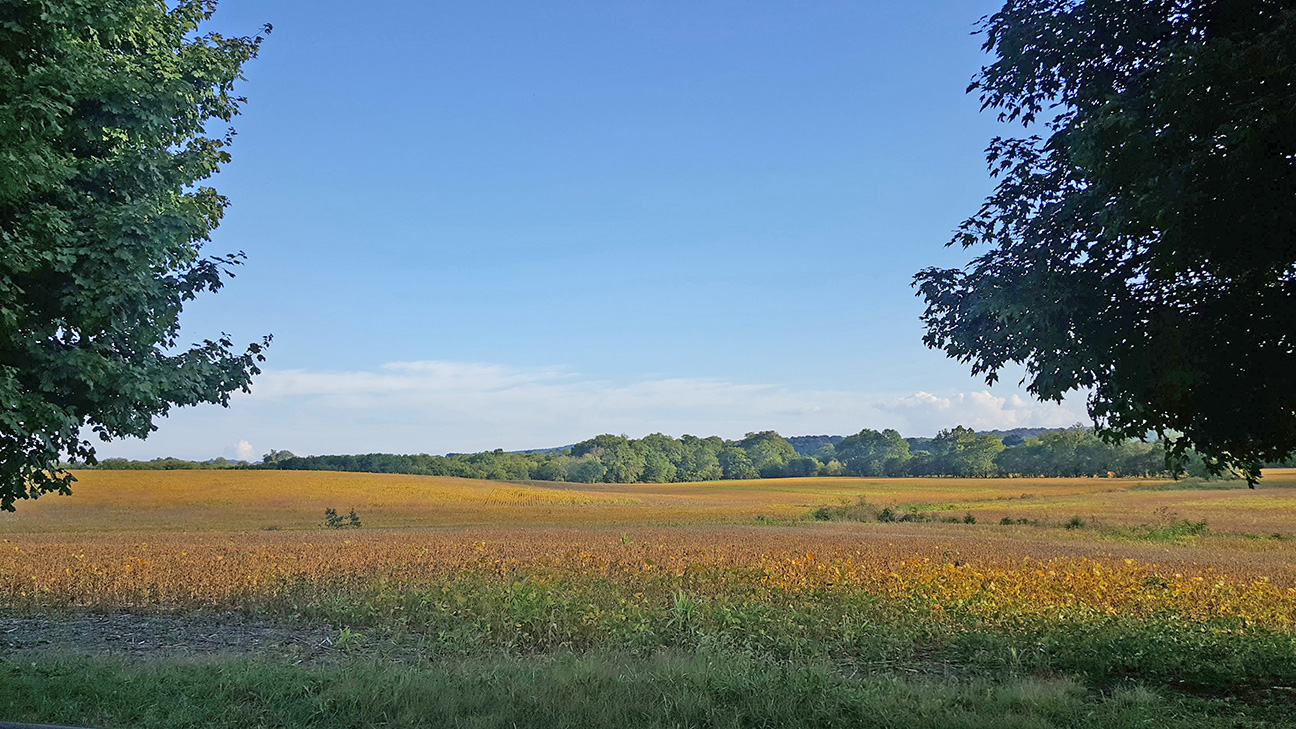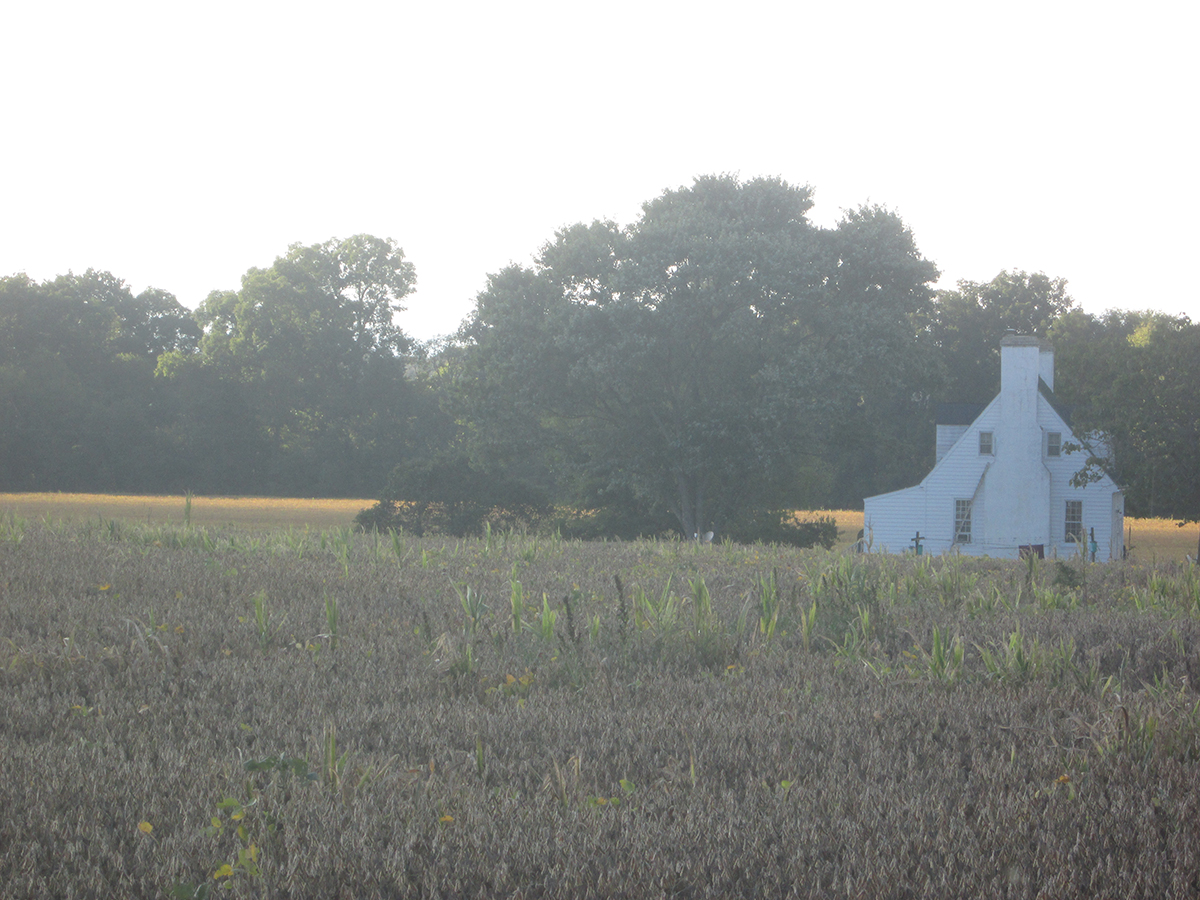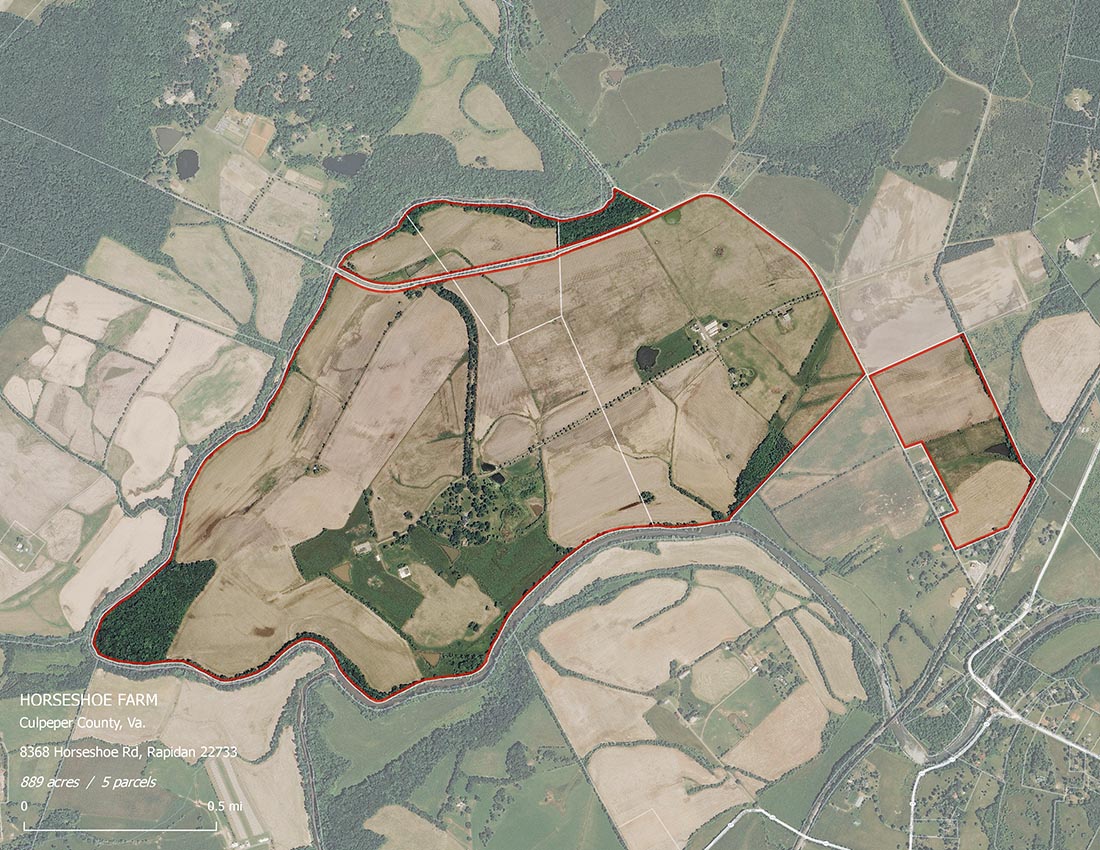 The property is located at the confluence of the Robinson and Rapidan Rivers, at the horseshoe shaped land created by the convergence of these rivers. The gently rolling and open farmland, features ponds and mountain views to the north and west. Culpeper is located between the Blue Ridge Mountains and Chesapeake Bay with moderate temperature and a good growing season. Access to the property is from Virginia State Highway 614, which is state maintained.
Zoned: Agricultural with allowable uses of Low Density Residential and Agricultural.
Tax Credit Potential
881.80 Acres
74-1A 10.2 Acres with 2 cottages
9053 Locust Dale Road, built in 1948, 954 sq. ft., 5 rooms, 3 bedrooms and 1 bath; 2nd Tenant House,
built in 1948, 1080 sq. ft., 5 rooms, 3 bedrooms, 1 bath
74-2 235.71 Acres
9162 Horseshoe Road, built in 1998, 1,904 sq. ft. 7 rooms, 4 bedrooms, 2 ½ baths
85-1 46.35 Acres of Land
85-2 525.31 Acres
8231 Horseshoe Farms Rd., built in 1947, 1.5 story, 1202 sq. ft. 7 rooms, 3 bedrooms, 1 bath
8298 Locust Dale Road, built in 1933, 2 story cottage, 1,310 sq. ft., 5 rooms, 2 bedrooms and 1 bath
86-2 64.23 Acres of Land
MLS# CU9785808 PRICE: $9,200,000
Map itMLS Listing

Offer subject to errors, omissions, prior sale, change of price or withdrawal without notice.
Information contained herein is deemed reliable but is not so warranted nor is it otherwise guaranteed.

<!- end content -->