Agent of the Week - Rein du Pont
Ocotober 20th, 2020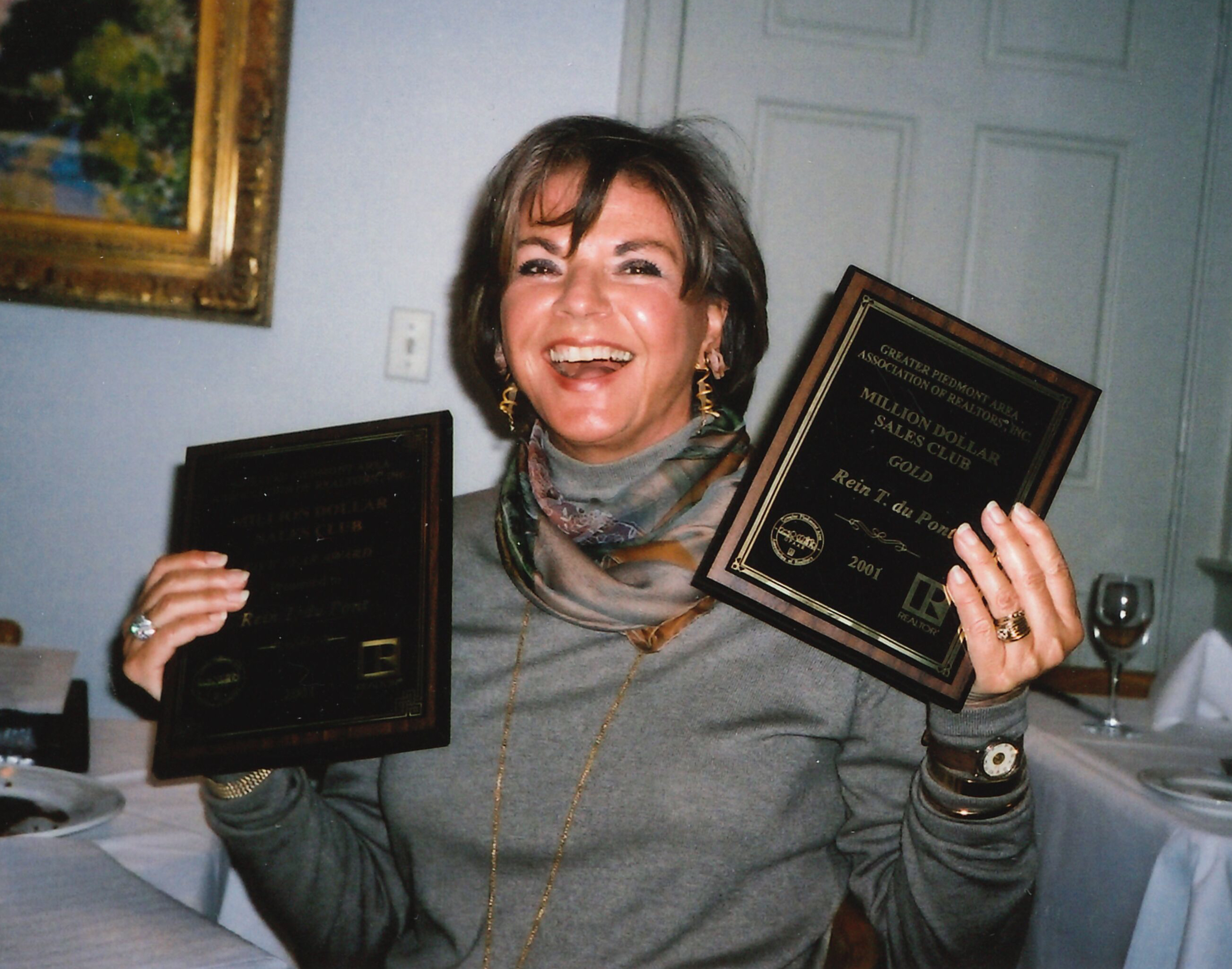 One fall day in 1984 Mike du Pont, recently divorced, took me to a dance in Upperville. It was Phillip Thomas's 50th birthday party at Ayrshire, the farm owned by his friend Tommy Stokes. Mike and PST grew up together around here and had been friends since they were young boys. I was then just separated and living in Chevy Chase. We partied and danced all night till the sun came up. That's where I first met PST.
Pretty soon Mike, who was then Master of the OCH, and I became engaged. We married in 1985 and I moved to this area. We were invited to many dinners, cocktail parties and balls. I got to know Mike's friends and understand the sports he excelled at: Fox Hunting, point to point racing and polo. He introduced me to some of the "Grandes Dames" of those days: Dorothy Jackson, Betty Furness, Theo Randolph and more. We had a splendid time!
One day, when I was seated next to PST at a dinner party in Walhalla given by Christina Stevenson (now Allison), Phillip talked me in to joining the firm. I went to Real Estate classes, got my license and became an agent at Thomas and Talbot Real Estate. Phillip, who knew all the farms and properties very well, often took me around the country side to bid and interview for a new listing. He showed me the ropes, I learned from the best! I loved discovering the unique variety of properties and working with buyers and sellers of all nationalities. I fell in love with the fields of Fauquier, Loudoun and Clarke County, the mountain views of Rappahannock, the area's rivers and creeks: Goose Creek, The Shenandoah, Rappahannock and Hazel rivers. I have never regretted for one moment having left the bustling cities of my previous life. I continue to enjoy working with people, discovering properties big and small, old and new and finding the perfect match.