Why People Are Moving to the Country
February 17th, 2021
Over the past year, the world changed. The pandemic forced people around the world to drastically alter how they spent their everyday lives. It's been about a year since lockdowns, quarantines and travel restrictions started, and we wanted to take a look at one of the most interesting trends that has arisen…the shift to country living.
Cities are crowded…and now dangerous
It became apparent that the virus spread quickly in crowds. Being in close quarters with other people, whether it was on public transportation, in restaurants, or even in apartment buildings, meant a greater chance of spreading or contracting the virus.
Lockdown in a city is not fun
Being confined to your home is hard, even if it is in a luxurious apartment, if it has limited outdoor space. Before the pandemic, communities in the city could gather in parks and playgrounds. But that soon became impossible.
Offices aren't confined to buildings
Remote working became much more than a privileged benefit, it became the new normal. Companies are no longer limited by the building location and radius of a sensible commute when hiring. So, they can invest their money in people instead of real estate.
People need more space – both inside and out
More people working from home, children being schooled from home…that's a lot of people in a single dwelling. People need home offices and home school spaces…in short, they need more space. So they're moving out to the country to find it.
Will it continue?
When everything began about a year ago, there was no clear idea of how long it would take before everything returned to normal. But now it's gotten clearer – things will never look the same. Even if we get back to a semblance of the lifestyles we had before, communities have been fundamentally changed. Especially companies that are no longer limited by location, so their employees are no longer confined by commutes. While we hope for the day we can again sit in movie theaters with friends or go to concerts, it seems clear that we will continue to need more space, both inside and out.
Thomas & Talbot understands the need for more space
Whether you need zoom rooms, work-from-home areas, or are looking for a bigger backyard where you can safely host family and friends, Thomas & Talbot can help you find the property that's perfect for your new way of life. Contact us to learn more.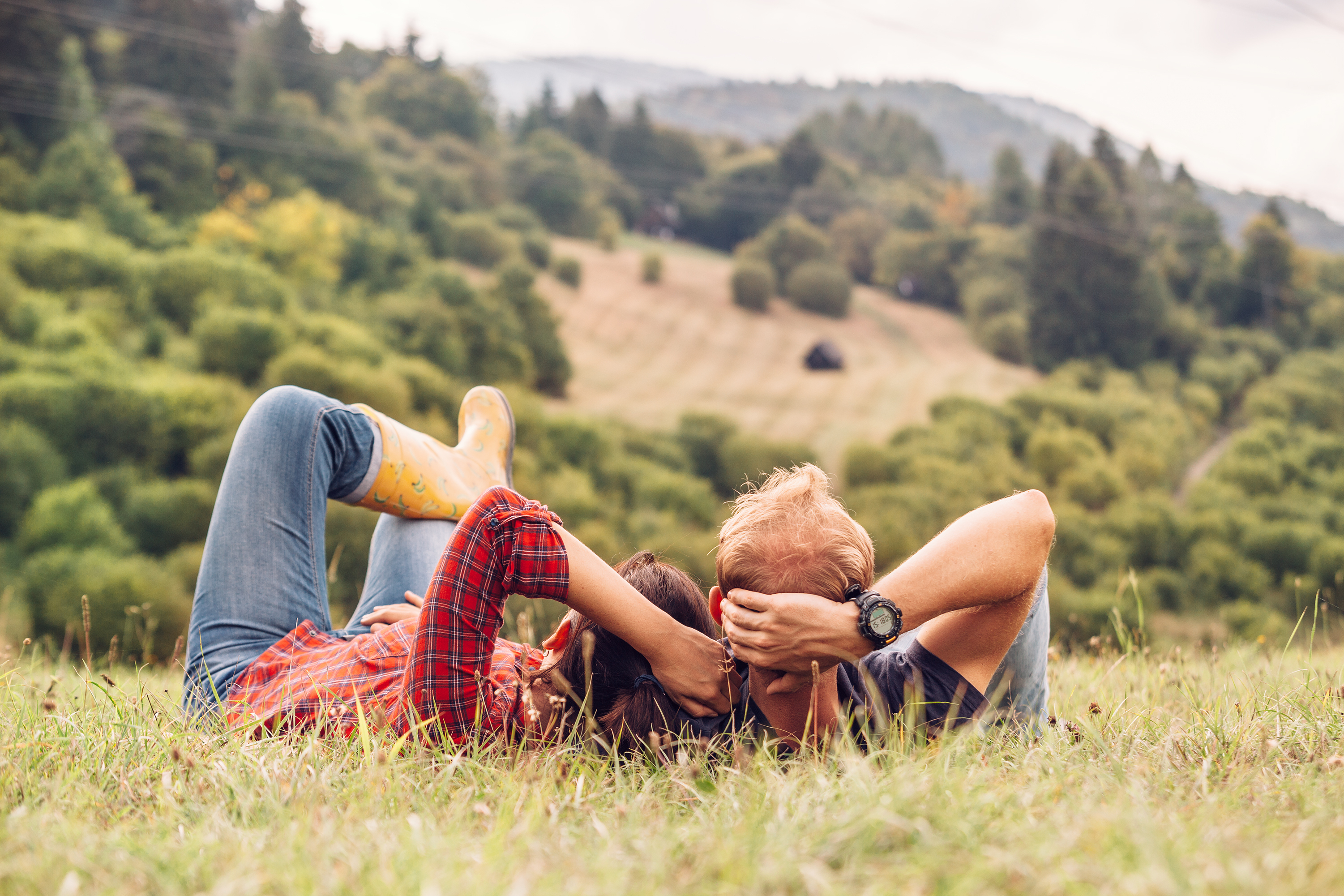 Agent of the Week - William Driskill
January 19th, 2021
My Transition into Real Estate
As a third generation Middleburg resident, I have a deep connection to the local community and the surrounding Piedmont area. As a child, I attended the Hill School in Middleburg, followed by high school at Highland in Warrenton, Virginia. During those years, I continued to develop my two biggest passions, tennis and riding. When not training or competing on the tennis courts, I could be found working and riding at any barn that would have me. I was introduced to fox hunting when I was only ten years old and never looked back!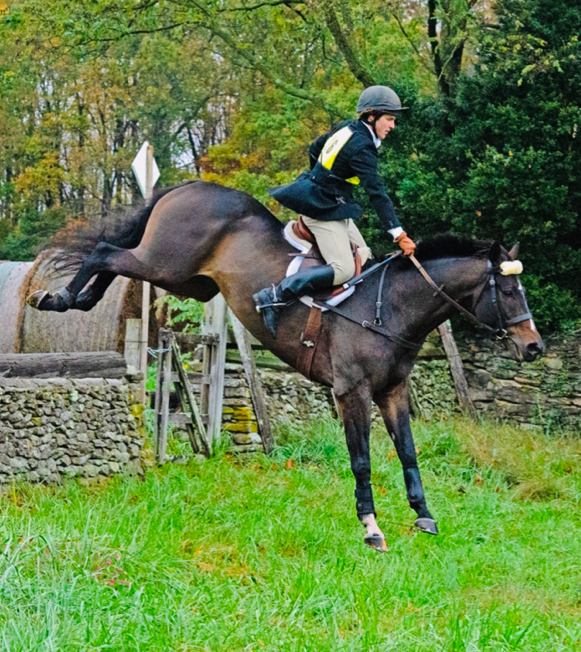 These two sports provided me the opportunity to not only establish a strong work ethic and leadership skills, but also to meet some amazing people and further develop my relations with the local community. While training for tennis, I spent many hours practicing and traveling to and from tournaments to compete. When not on the court, I worked at local stables, and vividly remember the excitement and exhilaration when I was able to fox hunt.
I attended Hampden-Sydney College, where I was recruited to play competitive tennis for their division three tennis team. While studying and majoring in international relations, I balanced my educational and social life with the rigors of competing on a sports team. This taught me many valuable lessons, both on and off the tennis court.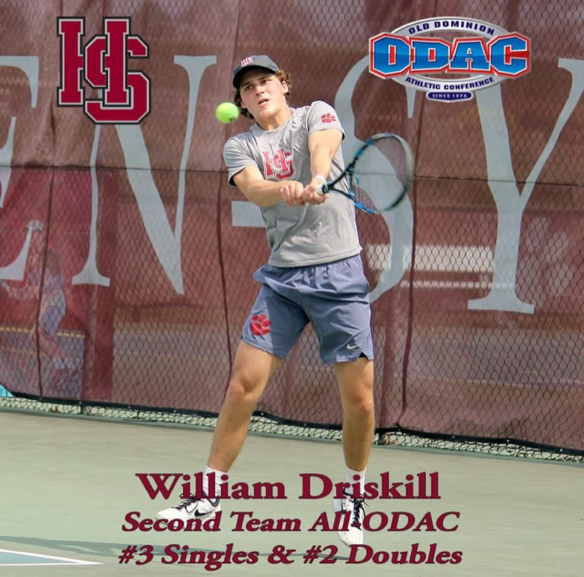 During my junior year of college, I had the opportunity to study abroad on a large ship and travel to twelve countries on three different continents. This was truly an eye-opening experience and really helped me grow as a person. I enjoyed meeting new people from all over the world, while experiencing a wide range of different cultures. This also provided me with life lessons that I will never forget. I returned home with a renewed appreciation of how fortunate I was to live in a place like Middleburg.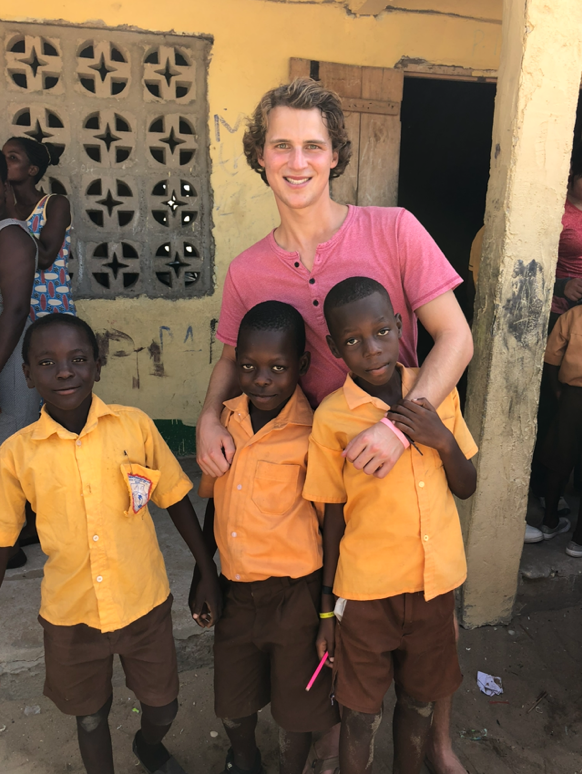 I recently obtained my real estate license and began working with the prestigious firm, Thomas and Talbot in Middleburg, Virginia. I have always had an interest in real estate and know this is my dream career. I look forward to meeting new clients, and hope to share my knowledge and personal insights of this beautiful area with them. I have a passion to help preserve the area we live in, while developing work relationships that will last a lifetime.
Agent of the Week - Cricket Bedford
December 2nd, 2020
Legacy
November 5 was Opening Meet for the Piedmont Fox Hounds. This day represented the beginning of formal fox hunting season. Riders came with their horses braided and wearing their formal hunting 'kit' to include black or navy coats, a 4-fold stock tie and a waist coat.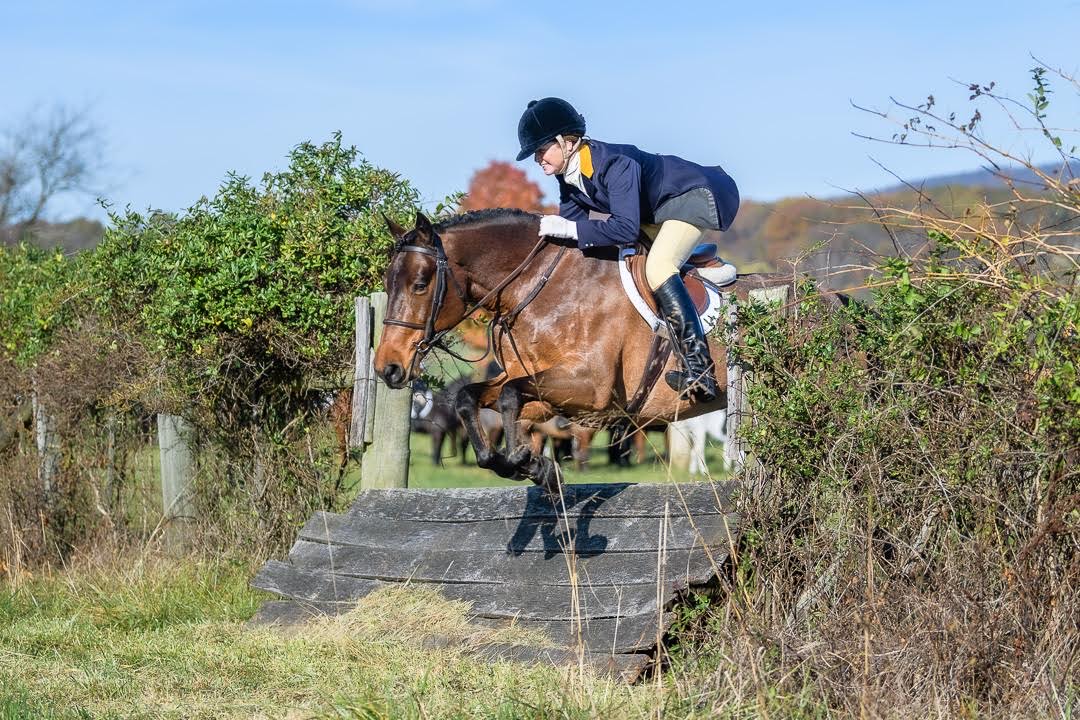 I cannot for the life of me remember how many Opening Meets I have been to either on horseback or on foot.
It is hard for me to put into words the passion I have for fox hunting...especially when riding behind the wonderful Piedmont Fox Hounds. There is no better way to experience our incredible countryside then from this very unique point of view.
It is often only from this position that one can see the views across these private farms. Views while galloping along the spectacular rolling hills, crossing the Goose Creek and its many tributaries, and watching the early fog lifting off the ponds.
And on this day, as we have done for as long as I can remember, we met at Oakley Farm, home of Shelby, the master of the Piedmont Fox Hounds, and Carol Bonnie. Like his grandmother Mrs. A.C. Randolph, the former master of Piedmont for over 40 years, Shelby has ensured that Oakley is the location of Piedmont's Opening Meet.
Sadly, unlike any other year, there was no Hunt Breakfast afterward due to the pandemic. No story telling of wonderful runs, quick views of foxes, someone maybe falling off or near misses.
There's such a wonderful comradery between like–minded folks out fox hunting all for the same reason—we simply love this land we live and ride on.
It's because of horse people and farmers alike that our area in and around Middleburg, Upperville, Marshall and The Plains looks like it does today. They all respect the land we live on and have come together as a whole to cherish and protect it.
So, if you ever get a chance ...please put it on your bucket list to go fox hunting. Know we're not out there to kill, only to chase. Know that no one cares if you're on the wrong diagonal or don't count strides to a fence. And, know there are non–jumping groups (fields) that also go out fox hunting.
Always remember this: Respect and listen to the leaders in the hunt, always have a sound, well behaved horse, dress appropriately and be sure to wear a proper helmet.
It's exhilarating, exhausting, physically challenging and just downright awesome! And if you have a horse like my Roanie Pony...there's just nothing better.
Here is my favorite picture of him as he is bucking. You have to love a happy pony!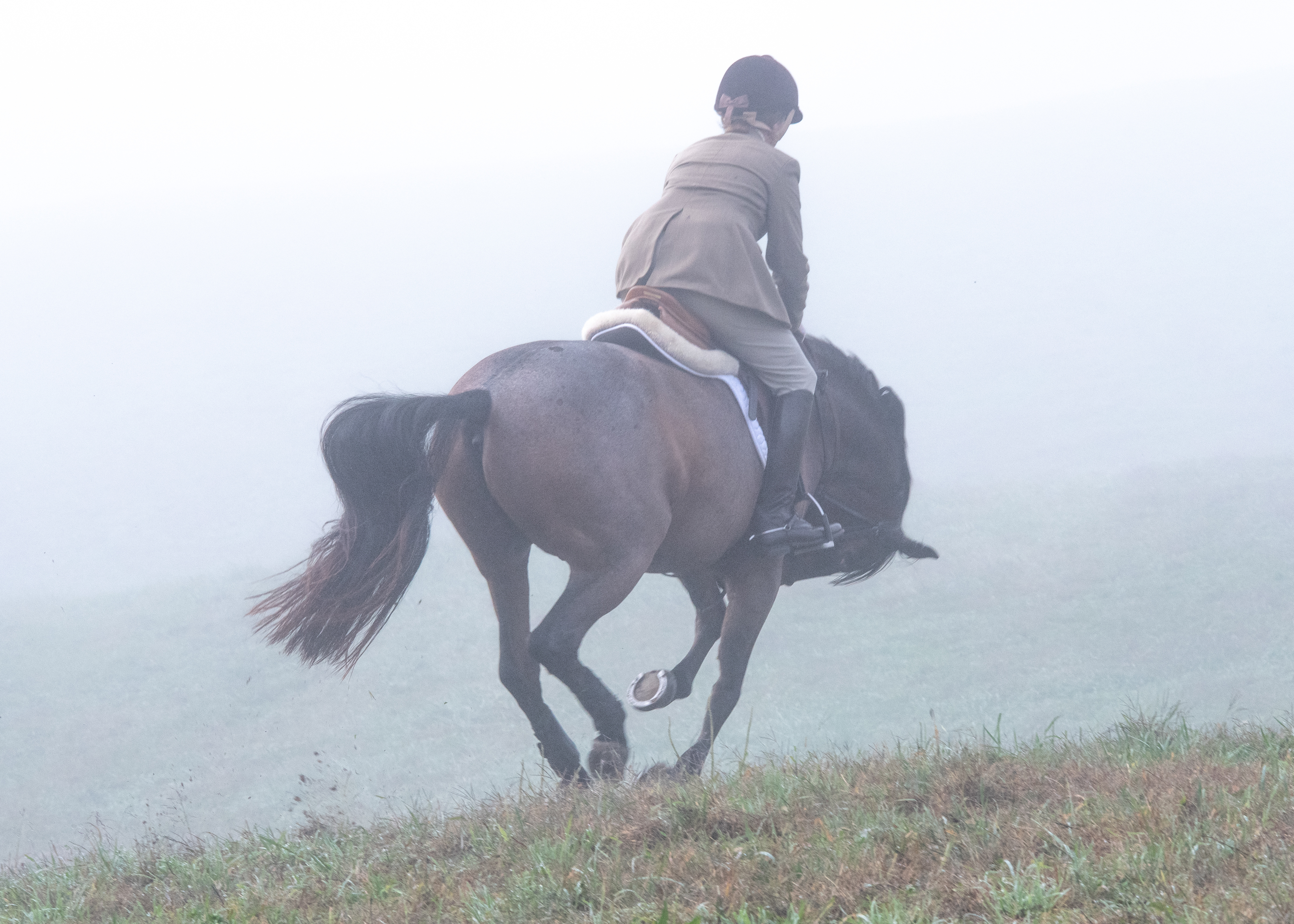 It's said that Indians believe if you see an eagle flying overhead that they represent people in your life that you have lost. At the meet, we all saw a bald eagle. I'd like to think it was my dad, Erskine. While he wasn't leading the field anymore...I know he was there!
Agent of the Week - Anne Marstiller
November 5th, 2020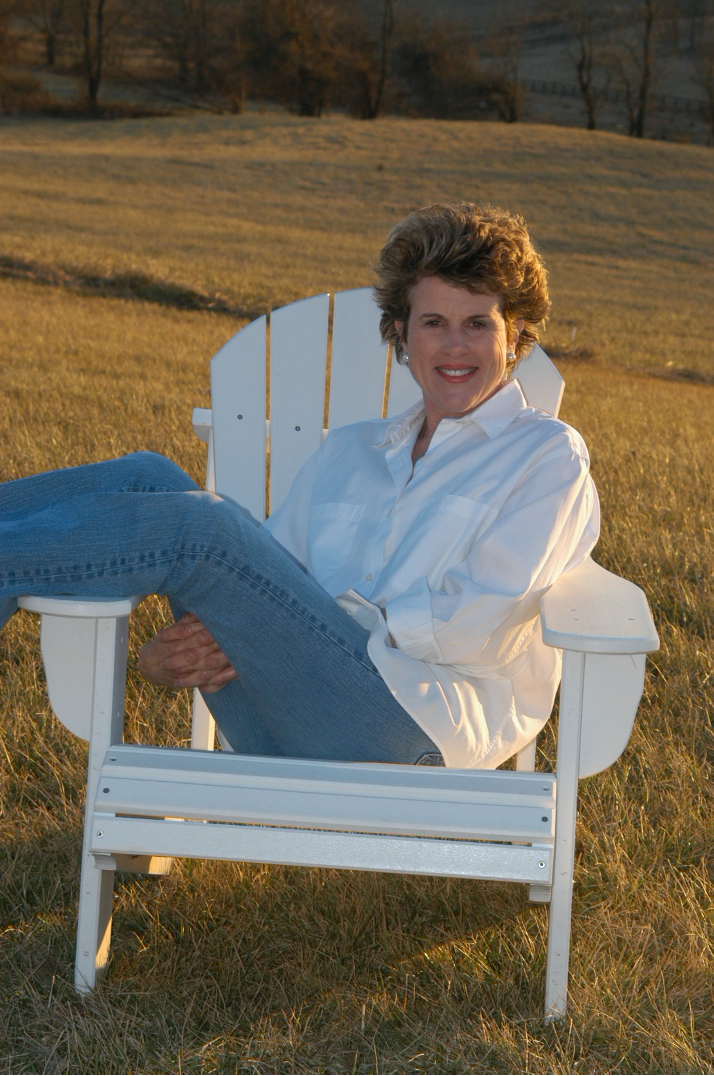 A unique perspective….
After springing from Vanderbilt, my sights were set on the business and corporate world. Fortune 100, here I come. Procter & Gamble was a highly-disciplined start for me, followed by MCI Telecommunications, which was very much the opposite. More like the wild west, it was fast moving and loose. From there, several first and second generation companies followed, always landing me in executive marketing positions.
The lessons I learned were vast, shaping my perspective on business and, well, pretty much everything.
So, why real estate? Real estate offers experiences in a wide array of disciplines—negotiating, preparation, finance, sales, marketing, engineering, operations and most importantly, customer care. My joy is helping my clients take the next step—whether selling or buying. Helping them find their way in a new community, helping connect the dots and discover the beauty of our community. Or, helping to successfully launch them to their next horizon.
For me, the joy comes from applying my business experience to helping my clients, seeing them happy and knowing I contributed to their new life. Having spent the last 30 years in the Middleburg area, I'm well suited to guide a buyer or seller.
Agent of the Week - Rein du Pont
Ocotober 20th, 2020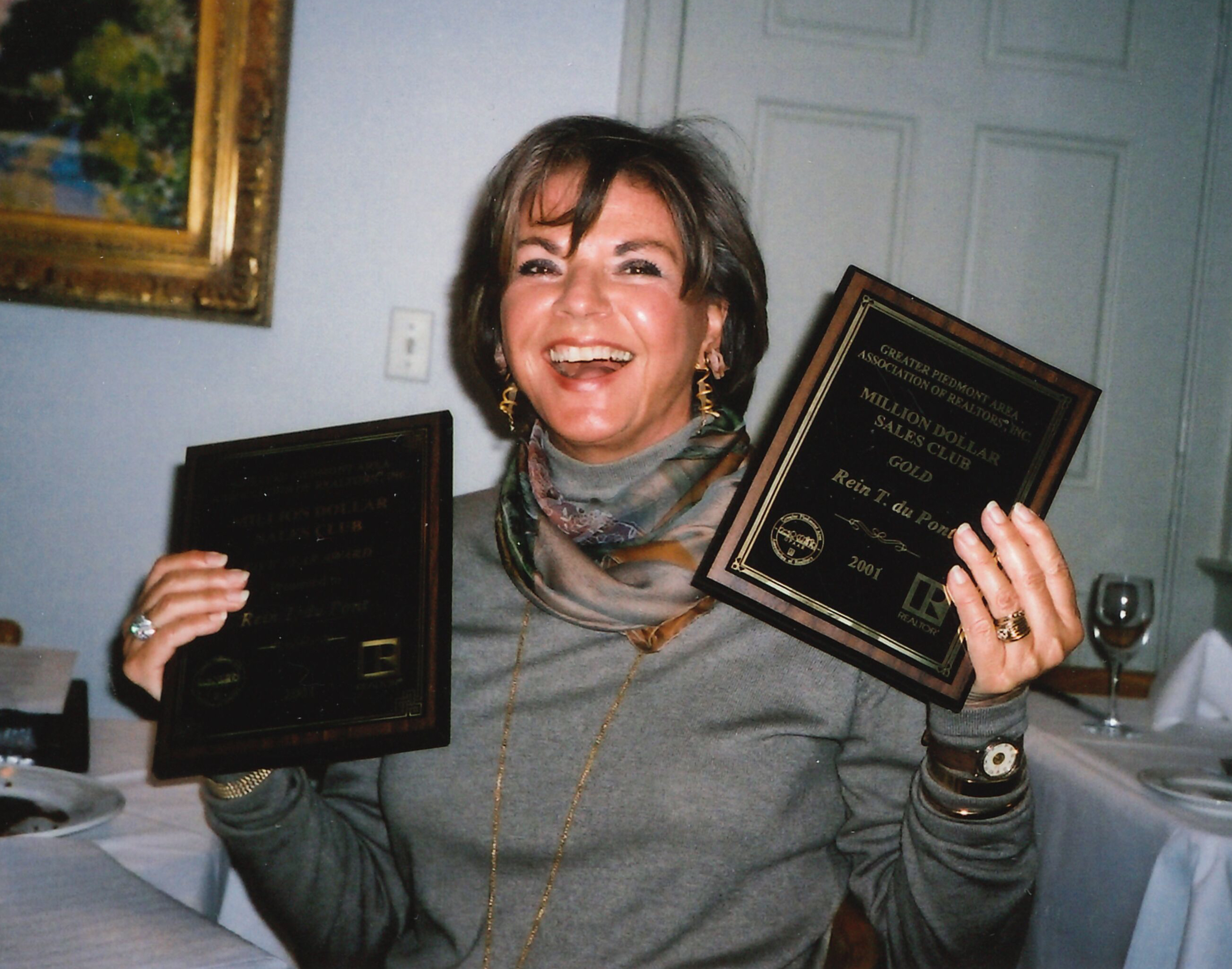 One fall day in 1984 Mike du Pont, recently divorced, took me to a dance in Upperville. It was Phillip Thomas's 50th birthday party at Ayrshire, the farm owned by his friend Tommy Stokes. Mike and PST grew up together around here and had been friends since they were young boys. I was then just separated and living in Chevy Chase. We partied and danced all night till the sun came up. That's where I first met PST.
Pretty soon Mike, who was then Master of the OCH, and I became engaged. We married in 1985 and I moved to this area. We were invited to many dinners, cocktail parties and balls. I got to know Mike's friends and understand the sports he excelled at: Fox Hunting, point to point racing and polo. He introduced me to some of the "Grandes Dames" of those days: Dorothy Jackson, Betty Furness, Theo Randolph and more. We had a splendid time!
One day, when I was seated next to PST at a dinner party in Walhalla given by Christina Stevenson (now Allison), Phillip talked me in to joining the firm. I went to Real Estate classes, got my license and became an agent at Thomas and Talbot Real Estate. Phillip, who knew all the farms and properties very well, often took me around the country side to bid and interview for a new listing. He showed me the ropes, I learned from the best! I loved discovering the unique variety of properties and working with buyers and sellers of all nationalities. I fell in love with the fields of Fauquier, Loudoun and Clarke County, the mountain views of Rappahannock, the area's rivers and creeks: Goose Creek, The Shenandoah, Rappahannock and Hazel rivers. I have never regretted for one moment having left the bustling cities of my previous life. I continue to enjoy working with people, discovering properties big and small, old and new and finding the perfect match.
Agent of the Week - Susan Ashcom
September 22nd, 2020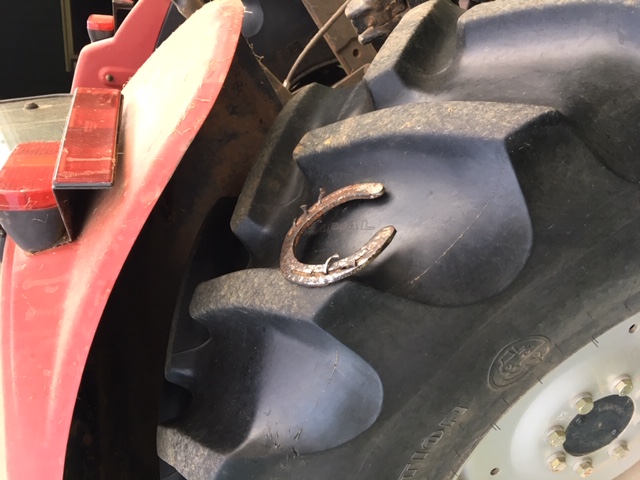 Out here in Hunt Country, we get the deal done!
Some years ago, I had a buyer who dreamed of owning a beautiful horse farm. With her trust fund as her sole source of income, the conventional banks were skeptical. They wanted her to have a job with a salary. I knew I had to find a solution for her.
It was a blistering summer day and I was pulling a six-foot bush hog, attempting to avoid potholes, when the answer came to me from the back of my Massey Ferguson tractor. I needed to find a mortgage broker who could fund my unconventional client. I stopped under a big oak tree to figure out who I could call to help me solve this puzzle. Sitting beneath the tree, I decided to call "John", who answered my call on the first ring, from horseback. He quickly assured me he could find her the money, hung up and immediately entered his class at the horseshow—three hours away at the Lexington Horse Park. I had to laugh. Only in our unique Hunt Country world can a sale be saved from the back of a horse and a tractor!
Agent of the Week - Cary Embury
September 9th, 2020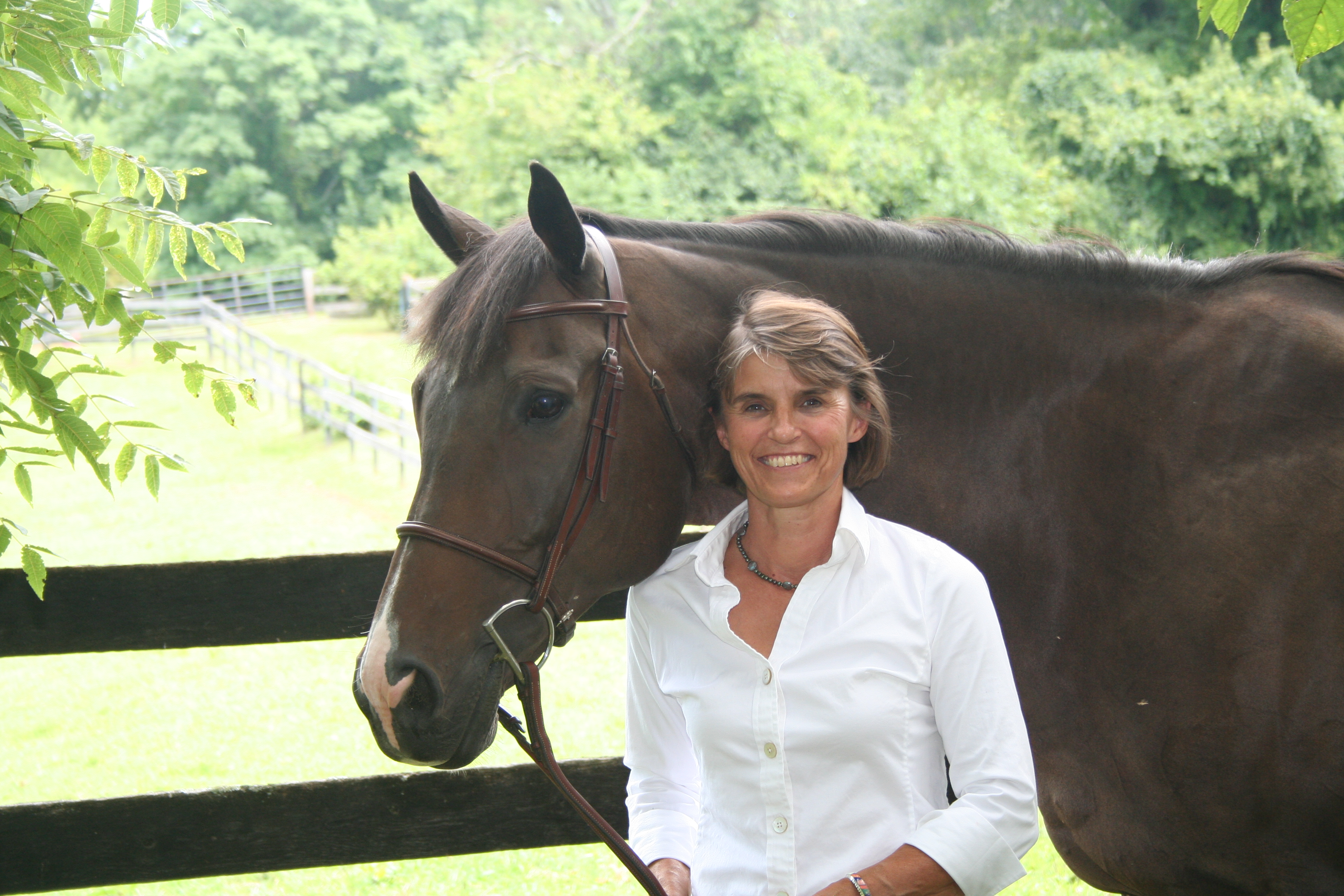 I grew up on my family farm near Millwood in Clarke County then left to go "over the mountain" to Middleburg in 1970. After 15 years of running a business training and selling horses with my former husband, I returned to raise my family on land that has belonged to my ancestors since the early 1800s.
I have found that this part of Virginia—rural, slow-paced, with close-knit communities and a good dose of sophistication—suits me. And I would like to share it through the real estate profession with others who have an appreciation for the same things.
One of the other advantages of living in a place for a long time is that you know everyone, old-timers and newcomers from all economic backgrounds. You know where everybody lives, you've traveled every backroad a million times, and you've ridden horses over everybody's fields. It's these connections with interesting people that I enjoy so much, and I like to be there to welcome new people into my world.
As the head of the Membership Committee at the Millwood Country Club—a classic little establishment with a long history—the first thing I tell new members is, "Don't expect us to change anything, we like our low-key club the way it is." In the real estate world, there's not a lot we can do about change and progress, but we can ask our clients to respect the history and beauty of what they see here in Middleburg and Millwood and embrace it.
Agent of the Week - Emily Ristau
August 11th, 2020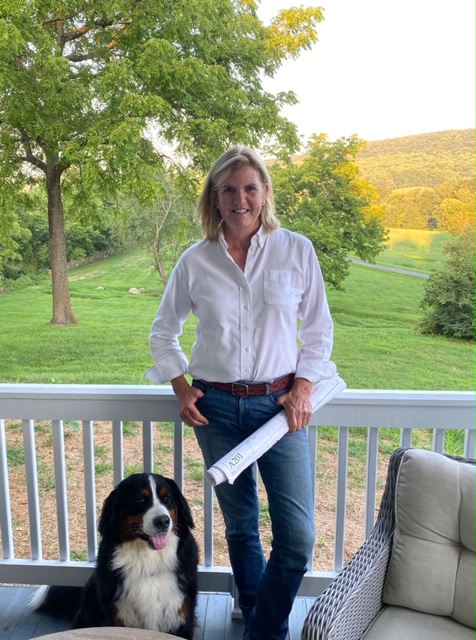 When my family visited Middleburg for the annual Stable Tour benefitting Trinity Church in 1995, I returned to California convinced that somehow I would find a way to live in this magical place. Overtaken by the charm of the village and the beauty of the landscape, it did not matter that I had lived my entire life in California. I had to get here!
In 1997, my husband and I bought a dilapidated farm in The Plains and set about a nearly 7-year rebuilding of the house, barns and paddocks. My photo album of the project opens with the listing document. given to me by our agent during our tour, with my scribbled notes, "On hill, terrible, no way, yuk!!!!" I would never have believed that the place would become a beloved home and wonderful spot to raise our son.
That was the first of three major home renovations I have undertaken here. Not once have I regretted the decision of moving across the country—away from everything familiar. People often ask, how could you leave the beaches of the Pacific Coast and all things believed idyllic for rural Virginia? Well, every morning I wake up and feel so very lucky to be here.
I grew up on a farm in California and have ridden horses my entire life. We belonged to a fox (really coyote) hunting club in California for 10 years and it was our passion for horses and fox hunting that brought us to visit here in the first place. Nothing at all compares to the time spent on the back of my horse in this amazing countryside. I cannot believe how lucky we are to live here.
My son was educated here (Wakefield School, The Hill School, Highland School and Episcopal High School) so I know the local schools! After graduating college in Texas, he still comes back to the farm and sees "children" he grew up with and treasures those friendships. I traded in my law practice for life in the country and have never looked back.
As a realtor, I enjoy introducing people to this magical place. I believe my legal training and experience bring an added value to my clients. I understand coming from "away" and can confidently say this is a place that welcomes everyone. I understand that the house you first settle on may not be what you had imagined and I enjoy guiding my clients through the channels of making a house a home.
Agent of the week - Mary Ann McGowan
July 27th, 2020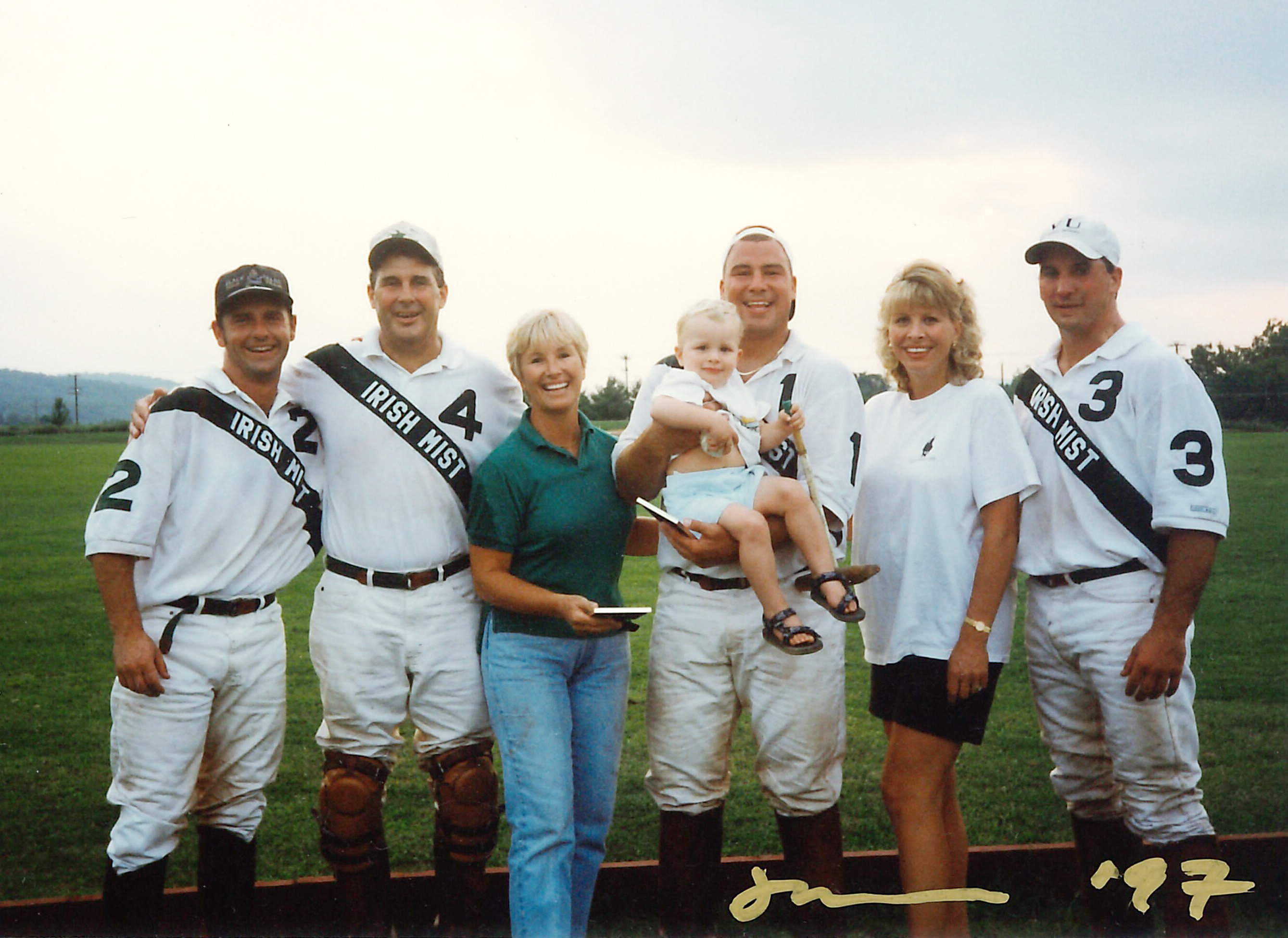 After graduating cum laude from Boston College with a Bachelor of Science Degree, I married my college sweetheart and we embarked on our new life together. His corporate career took us across the country, and we eventually purchased, sold, remodeled, and built 10 properties in many different states. It was difficult at times, as we had to consider the happiness, concerns and fears of our four growing children.
In reality, it was indeed the most incredible preparation for my next career—real estate. I can fully empathize with the issues people face when purchasing a new home. Not only are they faced with the decision to make a large investment, but will they like the area, the community, the weather and the people? The stress level can be daunting. But, through my experiences, I try to help people understand that it will be fine and they too, will love their new home.
Twenty-five years ago we came with our own requirements for the needs of our family: wonderful schools, sports programs, excellent health care and suitable land for all our horses. Our daughter and I learned to ride in Kentucky, my husband and sons took up polo in Minnesota and we continued these sports in Wisconsin, Massachusetts and finally Virginia. Once we arrived here, we fell in love with the countryside, the people, the lifestyle and vowed never to move again.
Having run an Intensive Coronary Care Unit for years, with my background in nursing, I immediately wanted to learn what the ETA was for transporting critical patients to nearby hospitals in the event of accidents or health emergencies. The answer was excellent! Patients can be quickly transported by Medevac helicopters from everywhere!
To help families moving from out of town, I toured all the local public and private schools to understand which programs were available. Our Thomas and Talbot office has compiled lists of contractors, services and resources for all of our client's needs, from doctors, dentists and veterinarians to painters, carpenters, plumbers, etc.
In 2005, I convinced two of our sons to join the firm. Jim McGowan is a graduate of Villanova University and formerly a vice president of Trammell Crow Company. Brian McGowan is a graduate of George Mason University and formerly a marketing representative for Vista RMS. It has been an enormous benefit for our clients to have all three of us represent them and be available at all times.
In 1998, I walked into our Thomas and Talbot Real Estate Office, and immediately knew I was "home". Both Mr. and Mrs. Thomas are incredibly supportive and have been our "extended family" ever since. We are all of the same mindset—we love where we live, and will do everything we can, to preserve it as one of the most beautiful and spectacular places ever to call "home"!
Snowden Clarke: The Spirit of Hunt Country
July 15th, 2020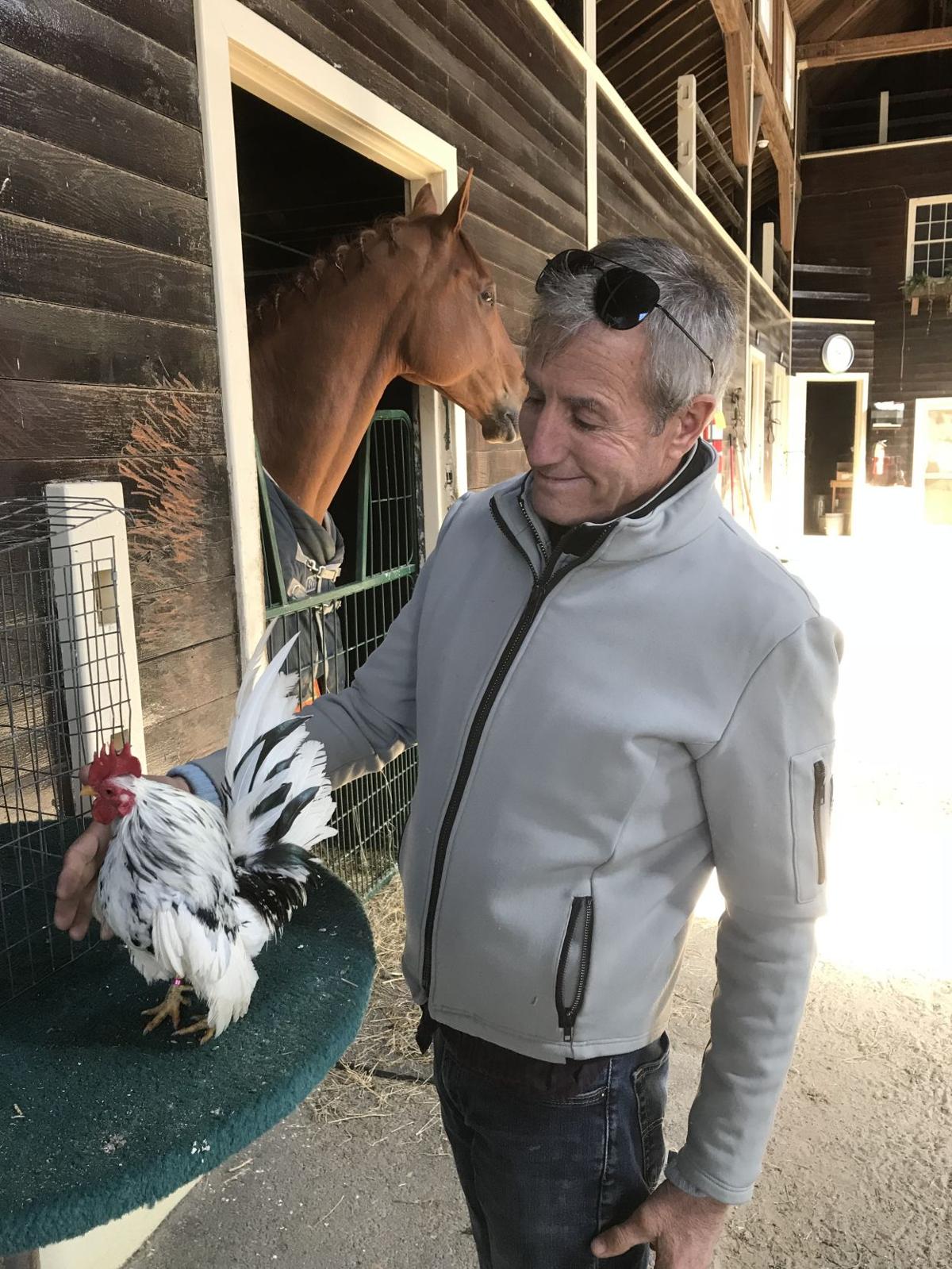 There's no place quite like Middleburg. This idyllic community beckons visitors from around the world with open fields, wooded forests and bucolic views that offer a chance to reconnect with nature. Middleburg still provides the rare, small-town experience and life, as it happens. Snowden Clarke embodies the Middleburg spirit as a realtor and horseman.
To Thomas & Talbot, Snowden brings a record of success and a love for working in the community he calls home. Snowden says, "My favorite part of real estate is finding the right piece of property for the right buyer. I enjoy getting to know my clients, their specific wants and needs so I can pinpoint the properties that will best suit them. I enjoy people, so helping them find their place is rewarding. It's just as rewarding as watching one of my clients find the right horse and jog for champion."
Much like in the equestrian world, real estate demands multitasking—Snowden could be a professional juggler. As an equestrian professional, Snowden traveled the world. His global network offers an incredible reach, making him an ideal partner for a buyer in search of a property. Over the years, countless people have put their trust in Snowden to find them the right horse or to campaign their horses. It seems only natural that now he put those same talents to work in his real estate career.
In addition to being a world-class horseman and realtor, Snowden plays the accordion, has been published in an English cookbook, aspires to be a modern artist and was one of Ralph Lauren's first models. He can not only find a diamond in the rough, he also knows the location of the diamond mine. One of the rare jewels in Hunt Country—he's always smiling, incredibly warm and has a magnetic personality.
Whether people are looking to buy or sell a property in Hunt Country, Snowden has the unique experience to effectively market an estate or find the perfect place for his clients to call home.
Agent of the Week - John Coles
June 16th, 2020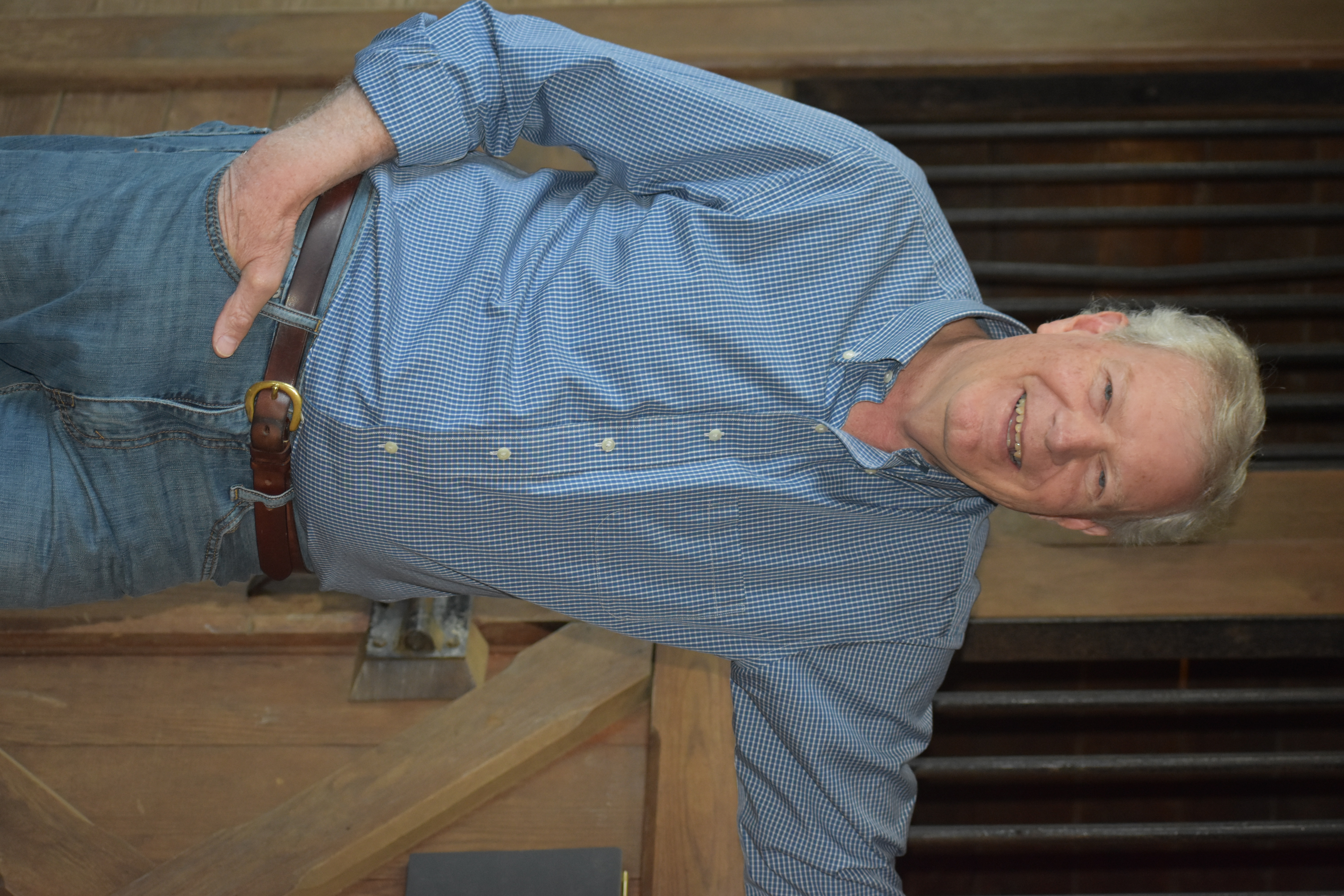 I've always felt close to the land--the second of five children raised on a farm near Charlottesville, Virginia. Cloverfields has been in my mother's family for twelve generations. It was primarily the women who kept it going through four wars, the Depression and countless hardships. We didn't wear shoes all summer when we were little and I think in a funny way, that gave us more of an appreciation for the ground we walked on. Even though I never go barefoot today, I still remember those long summer days as the foundation of my life. I was rarely inside and stuck pretty close to my dad on his excursions with cattle, horses and foxhounds. There wasn't an inch of Cloverfields or of the surrounding farms, belonging to family and friends, that I didn't know every stream, mountain, field or woods.
When I moved to The Plains to pursue a career with steeplechase horses and eventually real estate, I learned to love the land here in the same way that I loved that of my childhood home. Through fox hunting with the Orange County Hounds and exercising race horses cross country, I gained an appreciation for what the early 20th century preservationists in our area had done to conserve this beautiful spot. Just as my parents taught me to get to know the land and work to preserve it, I was lucky enough to work for a man, George Ohrstrom, who felt the same about his farm and neighborhood. I learned a great deal from Mr. Ohrstrom. He connected me with people and organizations in the area that worked to preserve this countryside while planning for common sense residential development.
I strive to maintain the integrity of this area that I love by encouraging clients to support open space while finding a place to hang their hat that suits their taste.
HUNT COUNTRY'S TOP REAL ESTATE BROKERAGE FIRM
January 14th, 2020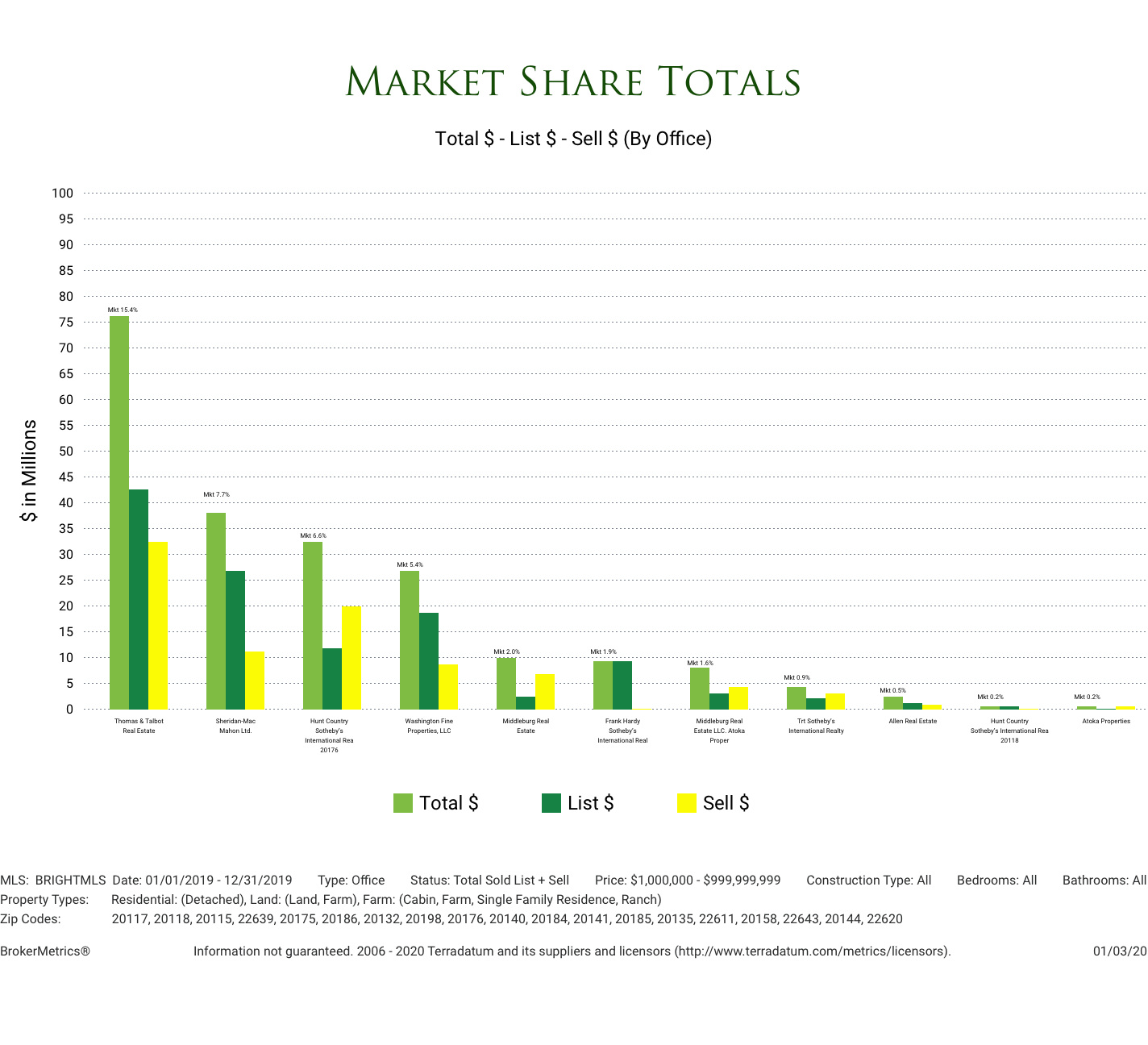 Good, old fashioned statistics prove once again that Thomas & Talbot Real Estate is far and away the most successful real estate brokerage in Virginia's Hunt Country area with a continuing sales record of historic proportion.

Once again, Thomas & Talbot Real Estate's agents are the leaders of the pack when it comes to both buying and selling luxury real estate in Virginia's hunt country. The proof is in the numbers. Why? Because our seasoned agents have over 360 years of combined real estate experience under their belts, all while being principal contributing members of the community. Most of our agents have lived in this area for over 30 years. And that includes Fauquier, Loudoun and Clarke counties.

It does not take a massive number of agents in multiple offices to push our numbers higher. Thomas and Talbot Real Estate has been a small, boutique real estate firm since its beginning in 1967. Our one office has anchored the southwest corner at the one stoplight in the heart of Middleburg - long before it was even a stoplight. We have streamlined our sales process, and what we can tell you is that it works.

Just take a look above at the graph. Numbers don't lie!

Data provided by BrokerMetrics, BrightMLS, sales and listings year ending 12/31/2019 derived in "hunt country" zip codes for Marshall, Middleburg, Upperville, The Plains.
5 THINGS YOU MAY NOT KNOW ABOUT YOUR FAVORITE HUNT COUNTRY WINERIES
October 31st, 2019
It's officially wine season in Hunt Country! You already know that our home holds some of the world's best wine, but we bet there's some things you may not know about the places and people who make it! Keep reading to see if your favorite made the list.
Boxwood Estate Winery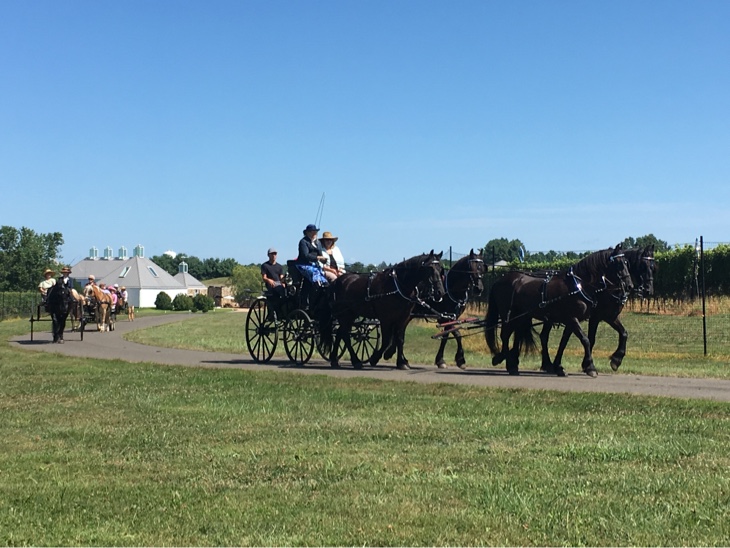 You may know Jack Kent Cooke as the former, long-time owner of the Washington Redskins. What you may not know is that Boxwood Estate was opened in 2001 by Cooke's son, John, to honor his father's long-held dream of owning a vineyard. To this day, the vineyard is owned and operated by the Cooke family, who swapped the Redskins for red wine and seem to have never looked back.
Cana Vineyards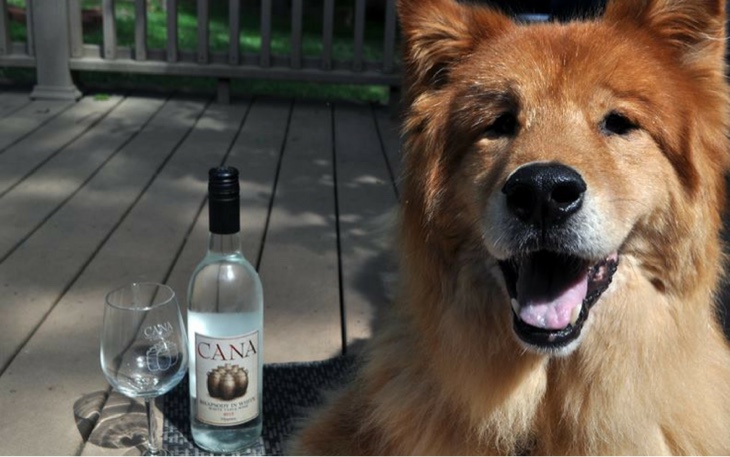 Cana Vineyards is one of the few Virginia wineries that welcomes dogs indoors as well as out, making it a great destination during the colder months. Situated on a picturesque 43-acre hillside overlooking the Bull Run Mountains just outside of Middleburg, the vineyard allows leashed dogs into the first-floor tasting room, porch and patio, and throughout the grounds.
Greenhill Winery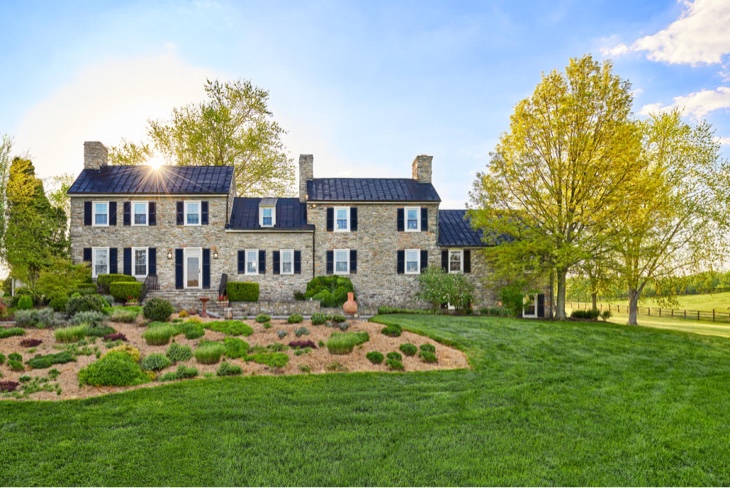 The tasting room of Greenhill Winery is nestled within a historic stone estate, which has stood tall for more than 250 years! The winery's owner, David Greenhill, earned a master's degree in theology from Yale before smashing into the wine scene.
50 West Vineyard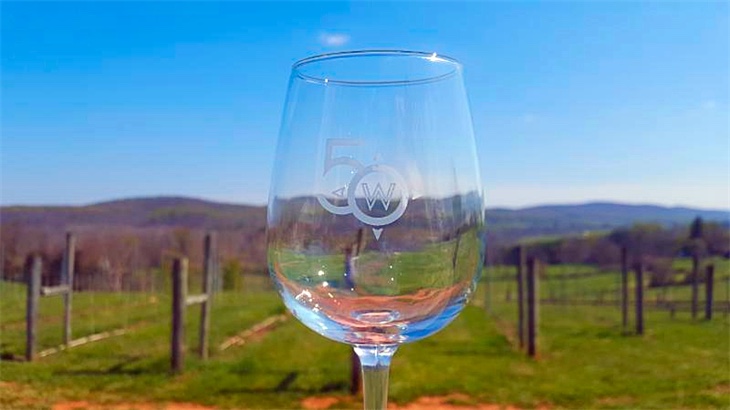 First used by Native Americans as a route to move their migrating herds, Route 50 later became a major trading route during the colonial era — a portion was even surveyed by George Washington! Fitting, as Route 50 still runs directly into our nation's capital.
Chrysalis Vineyards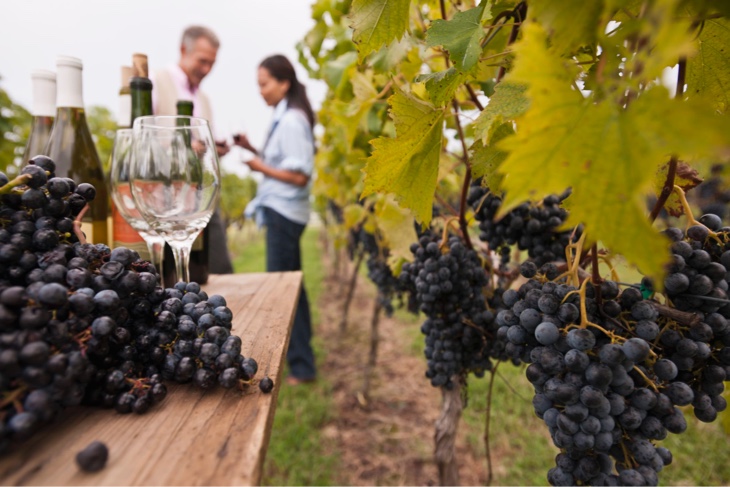 Norton grapes — vitis aestivalis — are what Chrysalis uses to create their award-winning wine. What you may not know is that the Norton Grapes are unique to the eastern United States, prompting wine connoisseurs from all over the world to visit Virginia Wine Country and taste its unique flavor profile.
Ready to join the fun of Virginia Wine Country full time? Explore our current listings and find an estate of your own with Thomas & Talbot!

MEET PHILLIP THOMAS
October 31st, 2019
MEET MIDDLEBURG'S MASTER REALTOR…OUR OWN PHILLIP THOMAS
When asked what he thinks about the real estate market in the Virginia Piedmont, Phil Thomas smiles and says, "Real estate in the Hunt Country is unlike any in the D.C. area. You aren't just buying a home, you are buying into a unique landscape and a special way of life. This real estate tends to retain its value because it offers so much more than just a residence."
Phillip Thomas and his agents have invested much time and energy into the preservation of the countryside and the cultivation of long-term relationships with property owners and homebuyers here. And Phil is proud of the fact that, over the years, his firm has bought and sold nearly every notable property in the area — most of them more than once. He's also been instrumental in the protection of open spaces. Phil worked hand-in-hand with the early champions of land preservation like Eve Fout, the Honorable Bruce Sundlun, James Rowley, George Horkan, Esq., the Honorable Charles Whitehouse and William Backer, among others.
A bill was passed in Congress in the 1970s establishing a state's ability to create and hold conservation easements. These efforts helped establish organizations like the Virginia Outdoors Foundation, the Piedmont Environmental Council and the Goose Creek Association. "My father, C. Reed Thomas, assembled many small parcels of land over many years around Paris, Virginia. He loved the land and it gave me enormous pleasure to fulfill his dream and convey the 1,250 acres of Ovoka Farm to the Piedmont Environmental Council for permanent conservation." This resulted in Phillip being the recipient of the Piedmont Environmental Council's Land Conservation Award in 2001.
Phil was raised in the Middleburg area. Fifth generation. In the late 1950s, after prep school, college and the Marine Corps, his first job was pulling a surveyor's chain across a huge cleared field that today is Dulles International Airport.
Phil reflects on those times and laughs. "Real estate looked pretty good to me, even though my first year of business was conducted either in my car or in my hat." He goes on to say, "It wasn't long before I started hanging out with a real estate guy located in Middleburg named John Talbot. We'd meet up at the Coach Stop restaurant, which was a social hub in Middleburg at the time. I'd sit across from John and sponge up everything I could about real estate." They forged a partnership and opened Thomas & Talbot Real Estate together in 1967. When Talbot moved on in 1979, it became Phil's company outright, as he already owned the building.
Back to Phil's passion for preservation: Fox hunting was, and continues to be, an important part of the local culture. The fox hunters of yesterday were actually the forerunners to today's conservationists. It was vital to the fox hunting community to maintain large unspoiled tracts of land for the hunts, and simply for pleasure riding. Families such as the Phipps, the Warburgs, the Harrimans, the Guests and the like had the wherewithal to protect and promote Hunt Country. It's all about this glorious landscape. "It's why we love where we live," Phil says, beaming.
Phil Thomas' approach to buying and selling over the years hinges on the ethical and the practical. He insists, "I'm not going to tell a seller just anything they want to hear to get a listing. We're going to establish a realistic price they can get today or we're just wasting each other's time. Same kind of approach goes for buyers, as well."
When Phil speaks about the Hunt Country real estate market today, he has this to say, "Many who settle in this community have no idea what it has taken to preserve it. We take it upon ourselves, here at Thomas & Talbot, to give everyone a little background, and encourage those who buy property here to continue the effort, to protect open land and this place that is so treasured."
Phil is proud of his years in the real estate business here in Virginia's Hunt Country. He has dealt with industry leaders, politicians, football players, new money, old money and just plain hard-working people who have earned a piece of this spectacular landscape. "I work for fun," he says emphatically. He loves his life here and values the great relationships he has maintained. Phil's quite serious when he says, "It's taken over 50 years to assemble my team of 20 agents, all of whom are recognized as among the best in the business. They share my ideals and love for this landscape and community. Maybe that's why we've established a sales record of historic proportion."
THOMAS & TALBOT CONTINUES TO SHOW AND SELL PROPERTIES WITH SAFETY IN MIND
May 21st, 2020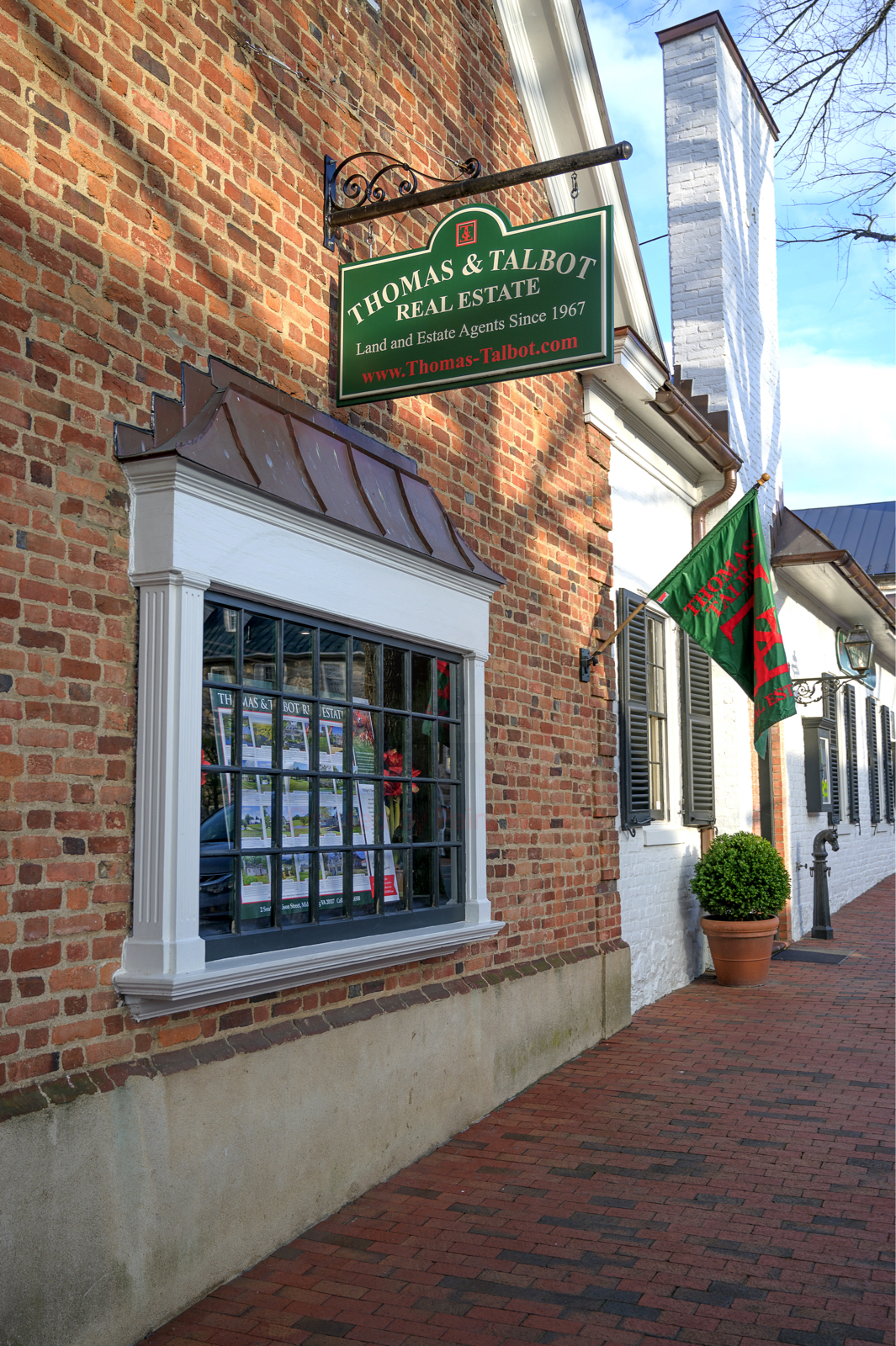 The global pandemic has impacted every aspect of our lives, even in Hunt Country. We are all fumbling through the process of defining our "new normal". For many people, their "new normal" includes the open spaces, fresh air and sylvan settings of Hunt Country. As the interest in country living increases, so does our opportunity to show more homes. Given the circumstances, now more than ever, it's important we move forward in a measured way. Thomas & Talbot is committed to creating safe, meaningful and engaging relationships with clients. This means, throughout the sales process, we take extraordinary steps to ensure our agents, clients and community are safe.
Thomas & Talbot is committed to…
Working closely with the seller. We discuss our detailed policies for showing a house with the seller to ensure they feel comfortable and confident with the process.

Showing homes by appointment only. Appointments are required to show a home and we limit the number of showings each day. Appointments are booked with ample time between showings to clean, disinfect and prepare for the next appointment.

Keeping our distance. We avoid shaking hands but are always happy to see clients. We always adhere to safe social distancing guidelines by keeping at least six feet between us.

Wearing proper attire. For each showing, we request that everyone wears a mask. Should anyone need a mask, each agent has a supply available.

Washing up. We always have a supply of hand sanitizer available and upon arrival, immediately show people to the washroom to wash their hands.

Refraining from touching. We request, when possible, that people refrain from touching any surfaces in the home.

Keeping it clean. Between showings, we take great care to use disinfecting wipes to clean any surfaces that were touched. We always disinfect the banisters, door handles and any other high-traffic surfaces.
Thomas & Talbot adheres to the guidelines set forth by the CDC and the National Association of Realtors to ensure that we keep ourselves, our clients and our community safe and healthy. We look forward to spreading our love of Hunt Country, and the marvelous lifestyle it affords us, in the safest way possible way.
Agent of the Week - Cricket Bedford
June 29th, 2020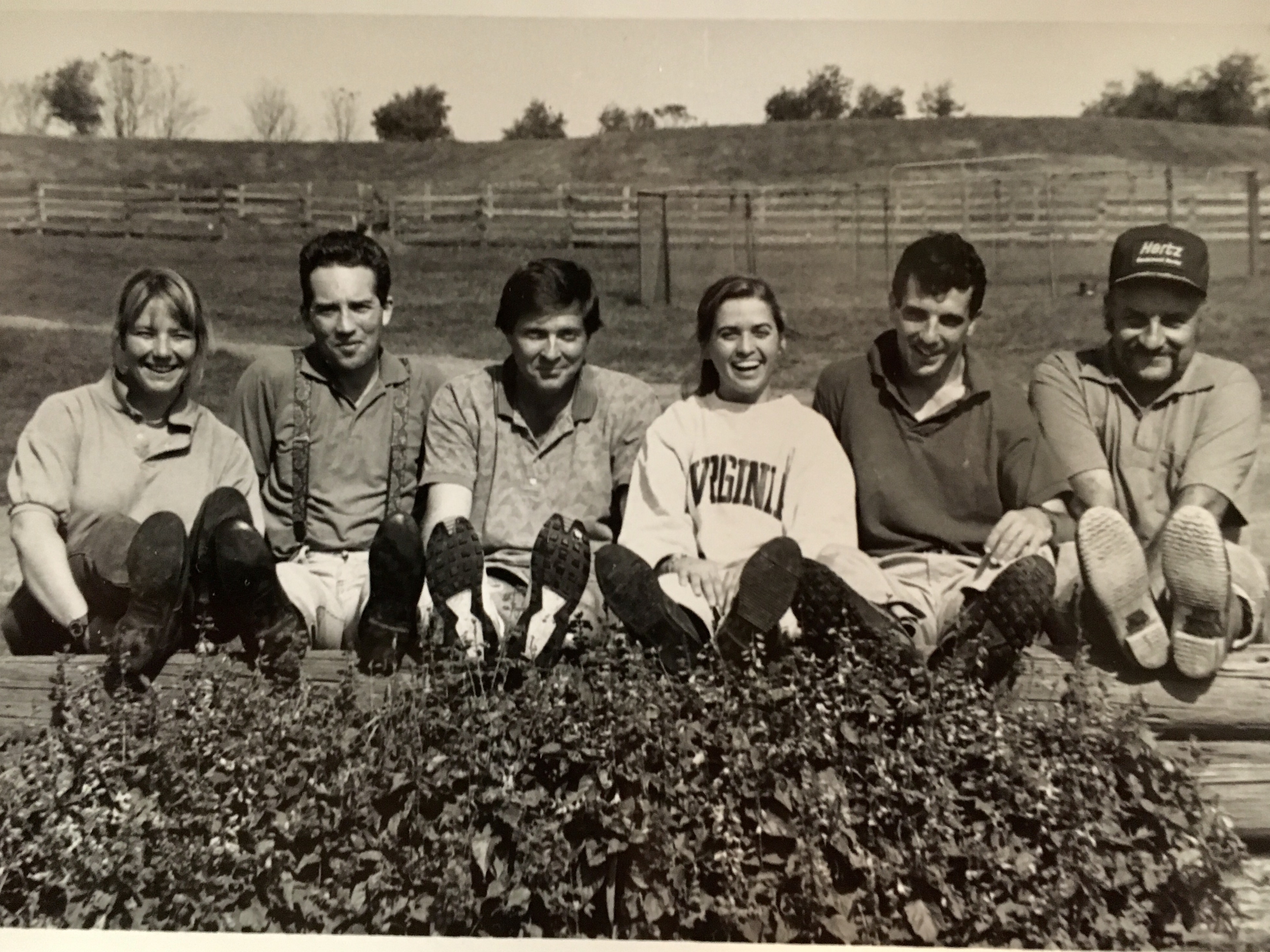 Just east of Middleburg, off Sam Fred Road, is Sunny Bank Farm. Away from Foxcroft, as a teenager, this is where I spent all of my free time, surrounded by what I love most—horses. Thanks to the great horsewomen and men I worked with, and under the tutelage of Mrs. Dot Smithwick, I learned how to 'turn out' a horse. The lessons I learned at Sunny Bank have served me well in my real estate career, especially when it comes time to 'turn out' a house.
When preparing to stand a yearling up at the sales, there's a tremendous amount of preparation involved to best showcase the young animal for those few short days. Houses are much the same. Before putting a property on the market, the preparation involved to ensure everything is pulled together, goes a long way. Mrs. Bunny Mellon was quoted to have said "...nothing should be noticed." I love this quote because her words resonate with my passion for preparing a property for sale. I believe, the devil is in the details. So, when a buyer sees a property for the first time, none of the preparation should be obvious. All they should see is a welcoming and comfortable home. You only get one chance to make a memorable first impression.
Agent of the Week - Rebecca Poston
August 27th, 2020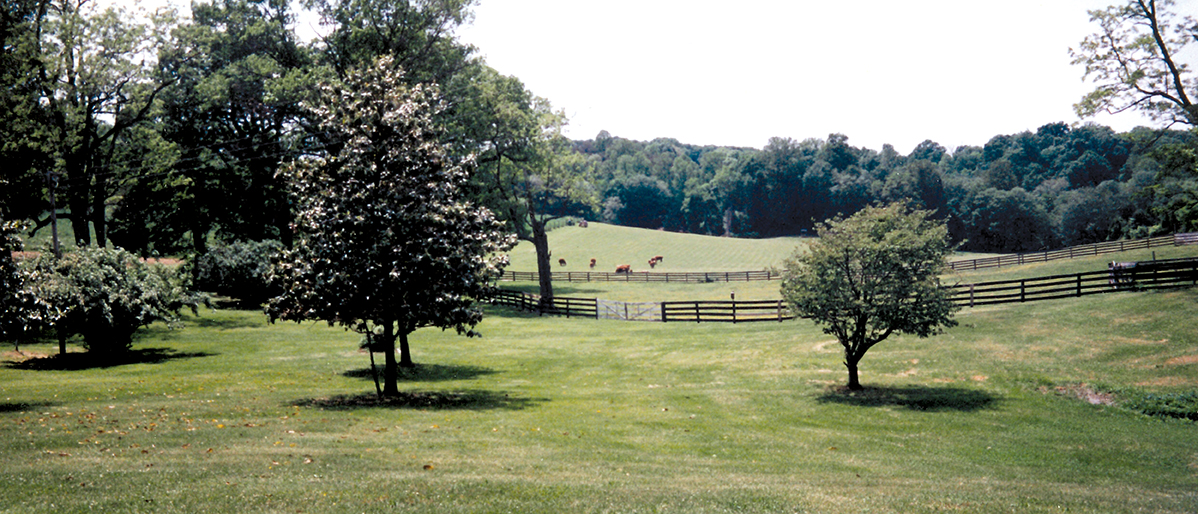 Growing up on my family's farm in Tysons Corner—on land very similar to the rolling fields we have in this area—I witnessed farm after farm being sold and transformed into shopping malls, office buildings, condos, a vast road network and parking lots.
In my mind, I often hear Joni Mitchell's voice singing the words to "Big Yellow Taxi."
Don't it always seem to go
That you don't know what you've got 'til it's gone
They paved paradise
And put up a parking lot
In the mid 1990's, we were the last to sell our farm and having watched farms and open fields turn into the city of Tysons, we wanted to move to an area where that wouldn't happen again. We chose Middleburg knowing its citizens cherished the land.
This is an area where many property owners have placed their land in conservation easements. This is designed to protect the land in perpetuity, thus giving future generations a chance to also enjoy this beautiful countryside.
I'm often asked, "Do you ever get tired of these views, do you take them for granted?" Quite simply my answer is, "No." Possibly because I've seen it happen to other beautiful views, my answer is heartfelt. I love driving these roads and knowing how they connect and being a part of this area. I love learning the history of the different properties and their previous owners.
Another reason I feel so connected to this region is thanks to my father, J. Horace Jarrett. My dad was a land surveyor, whose depth of knowledge of the properties in Fairfax, Loudoun and Fauquier Counties was extensive. He was a walking history book. His office was filled with maps and he introduced me to the art of cartography. I greatly appreciate today's mapping systems, but I have a respect for the old maps and their history. When listing or selling a property, it gives me pause when I find my dad's name on the recorded survey.
When I look at a map of Tysons Corner from 70 years ago, the once familiar farms and rolling fields are gone. In contrast, when looking at an old map of this region, little has changed, the owners might be different, but the land remains. I feel blessed to be living in this area. This is a true community which cares for its land.
This is home.

COUNTRY CURB APPEAL
October 31st, 2019
THINKING OF SELLING YOUR COUNTRY HOME? REMEMBER…DRESSING UP A HOME'S CURB APPEAL ISN'T JUST FOR HOUSES IN THE CITY.
Perhaps, for a home in a country setting, it should be called roadside appeal. Or, front lane appeal. Whatever you call it, dressing up your home's exterior prior to putting it on the market is essential for attracting the most buyers – and for getting the selling price you want. Here are a few ways, some large, some small, that can make your country home a for-sale showpiece.
Paint
We're starting big first. Unless your home was fully repainted with within the past two years, inspect the exterior thoroughly to find touch-ups that you can do yourself, or to determine if it needs a full paint job by a professional. You will easily recapture the cost of painting in your selling price. Also, if your property includes outbuildings like a barn, stables or tool shed, they deserve a fresh coat of paint, too. In fact, because these buildings are utilitarian and probably don't get an aesthetic makeover very often, they will likely need more attention than the house itself.
Plant
Color draws the eye, and you can add that special "pop" without breaking the bank. Container plants are an economical way to dress up a porch, front walkway, or even the entrance to your driveway. Decide if you want to take the containers with you when you move, or if you'll leave them for the buyers as a housewarming gift (that is, if they expressed a liking for them). Planting a few seasonal, colorful perennials in existing beds is also a good idea, and will only cost you the price of a few flats of flowers from the local nursery and a couple of hours on a weekend afternoon. Never mind the season, either – in winter, ornamental cabbages, pansies or nandina shrubs bring color against gray skies and white snow cover. And don't forget to trim existing shrubbery and do a thorough weeding. Adding colorfully planted window boxes is also a big curb appeal booster, and is quintessentially country.
Lavish the Lawn
This is just as important as the plantings surrounding your home. Whether you do it yourself or have a professional service come in, feed and fertilize your lawn well in advance of putting your home up for sale, to allow the treatment to make the grass thick and green, and to eliminate any weed infiltration. If your home is on the market during the warmer months, keep the lawn mowed (and generously watered) at all times. A trick to keeping a lawn manicured without it getting scorched by summer heat is to set your mower height slightly higher than normal. This way the lawn will always be a uniform height, but will remain robust enough to withstand July and August temperatures.
Do a Mailbox Makeover
How often do most of us really consider our mailboxes? And yet, it's one of the first things on your property that people see, even when driving past. A new mailbox and post are relatively inexpensive at any hardware or home improvement store, and don't leave without buying a flat of colorful flowers to plant around the post, or some climbing ivy with colorful, variegated leaves.
Have Some Front Door Fun
A fresh coat of paint, some new hardware, perhaps new accent lights and some container plants on the porch or front steps are easy ways to make your front door more inviting. You may even want to consider a unique color for the door, even if that color is not part of the home's existing scheme (within reason, of course…probably best to stay away from fluorescent green). But a bright yellow door against gray or white siding gives a New England feel; a deep indigo blue in a shiny enamel finish looks stunning against white siding, pale stucco or red brick. If your home's siding is naturally stained shake shingles, contrast the wood tone with a deep burnt orange front door, or one painted in in a soft, seafoam green. Both lend an early 20th century Craftsman touch. A seasonal wreath on the door is always a plus, too.
Let There Be Light
Especially if you have a long front drive or lane, solar powered, short post lamps placed at intervals on one or both sides of the drive add subtle style without the need to engage an electrician. Just be sure to choose a design style that fits your house, and is as close to the style of existing exterior lighting as possible.
These are just a few ideas for how to spruce up the exterior and landscaping of your home prior to showing it to prospective buyers. Always remember to keep things simple and subtle. Adding color with flowers and planting vessels is one thing, but you don't want a kaleidoscope effect once you're done. That said, it's a good idea to choose flowers and other plantings along a color theme that works well with the exterior of your home.
Of course, selling your home is about more than curb appeal – it's important to choose the right sales professional. When you're ready to list your property, phone Thomas & Talbot at 540.687.6500.

THE 2019 VIRGINIA FALL RACES – A HUNT COUNTRY TRADITION
September 5th, 2019
Since 1955, the annual Virginia Fall Races have been a mainstay of the hunt country social calendar, attracting crowds in excess of 10,000 to witness the spectacular pageantry of rigorous steeplechase competition. This year, race day is Saturday, October 12th, with the event held as it has been for 65 years at historic Glenwood Park in Middleburg, Virginia – the oldest continually active competition equestrian course in the Commonwealth. Gates open at 8:30am, and the post time of the first race is 1:00pm. Exciting field hunter competitions begin at 9:00am.
Thomas & Talbot Real Estate has long been involved with the Virginia Fall Races, and this year, our own Cricket Bedford is a member of the Race Committee. Ms. Bedford, a hunt country native, has been a riding enthusiast her entire life.
Proceeds from the Virginia Fall Races benefit the INOVA Loudoun Hospital Foundation, as well as the Glenwood Park Trust, which works to preserve the historic 112-acre venue. Glenwood Park, just off Route 50 in Middleburg, is known as one of the most beautiful steeplechase courses in the nation, where spectators have clear views of every jump on the course.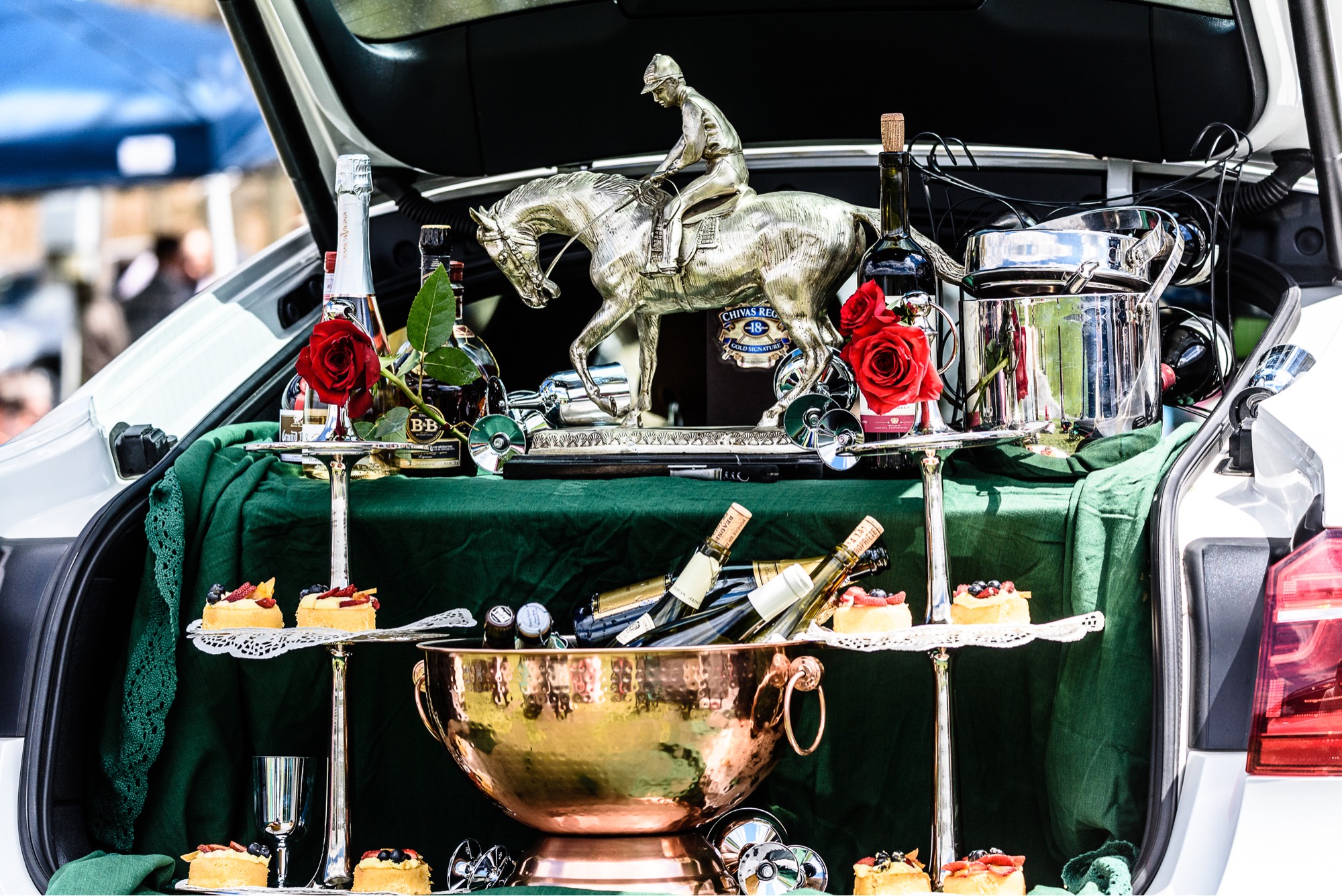 The Virginia Fall Races combine the exciting competition of horse jumping and racing with a social event for people of all ages. The thrill of the competition, the beauty of the horses and the skill of the riders are complemented by a family fun fair with pony rides and a petting zoo, local food and craft vendors, and a luncheon for owners, riders, sponsors and trainers. The day ends with an owner/trainer/rider cocktail reception at 5:00pm.
Special entertainment packages are available for groups, whether they be area businesses entertaining clients, social groups, or just large gatherings of friends.
Long regarded as one of the best jump racing meets in the country, the Virginia Fall Races bring horses and riders from the Virginia Piedmont region, and from all over Virginia and from as far away as New York, Florida and Texas. This year's National Sporting Library and Museum Cup brings not only the thrill of victory to the winning rider, but also an impressive $40,000 prize.
For tickets and complete details about the 65th Annual Virginia Fall Races on Saturday, October 12th, please visit www.vafallraces.com.