Agent of the Week - Cricket Bedford
December 2nd, 2020
Legacy
November 5 was Opening Meet for the Piedmont Fox Hounds. This day represented the beginning of formal fox hunting season. Riders came with their horses braided and wearing their formal hunting 'kit' to include black or navy coats, a 4-fold stock tie and a waist coat.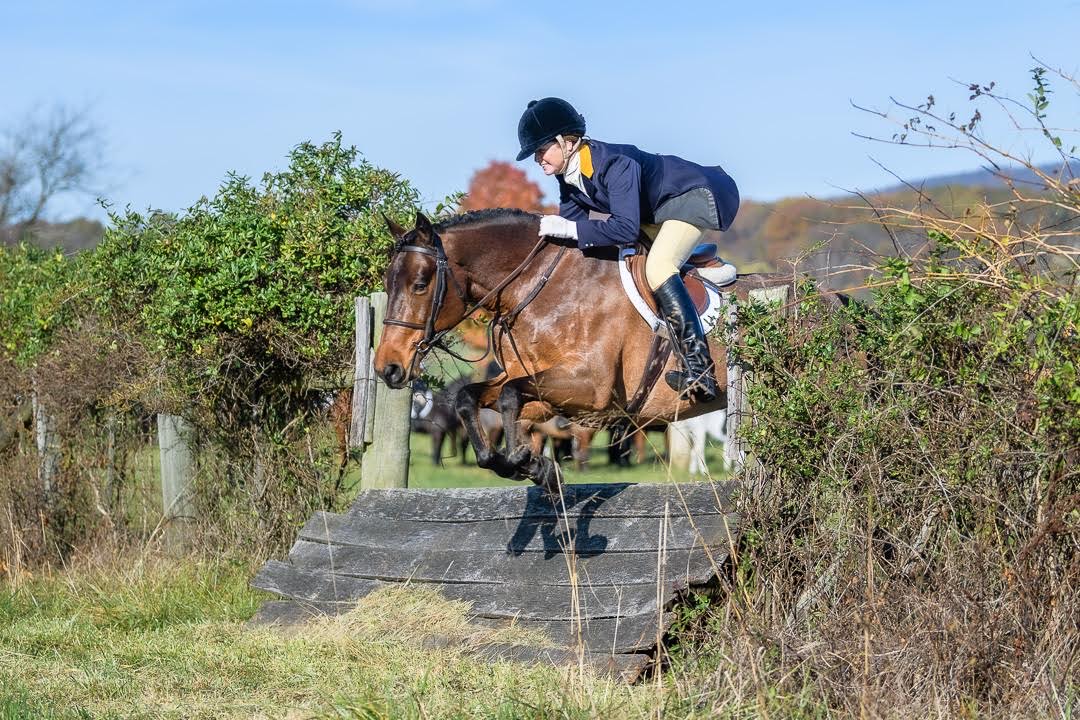 I cannot for the life of me remember how many Opening Meets I have been to either on horseback or on foot.
It is hard for me to put into words the passion I have for fox hunting...especially when riding behind the wonderful Piedmont Fox Hounds. There is no better way to experience our incredible countryside then from this very unique point of view.
It is often only from this position that one can see the views across these private farms. Views while galloping along the spectacular rolling hills, crossing the Goose Creek and its many tributaries, and watching the early fog lifting off the ponds.
And on this day, as we have done for as long as I can remember, we met at Oakley Farm, home of Shelby, the master of the Piedmont Fox Hounds, and Carol Bonnie. Like his grandmother Mrs. A.C. Randolph, the former master of Piedmont for over 40 years, Shelby has ensured that Oakley is the location of Piedmont's Opening Meet.
Sadly, unlike any other year, there was no Hunt Breakfast afterward due to the pandemic. No story telling of wonderful runs, quick views of foxes, someone maybe falling off or near misses.
There's such a wonderful comradery between like–minded folks out fox hunting all for the same reason—we simply love this land we live and ride on.
It's because of horse people and farmers alike that our area in and around Middleburg, Upperville, Marshall and The Plains looks like it does today. They all respect the land we live on and have come together as a whole to cherish and protect it.
So, if you ever get a chance ...please put it on your bucket list to go fox hunting. Know we're not out there to kill, only to chase. Know that no one cares if you're on the wrong diagonal or don't count strides to a fence. And, know there are non–jumping groups (fields) that also go out fox hunting.
Always remember this: Respect and listen to the leaders in the hunt, always have a sound, well behaved horse, dress appropriately and be sure to wear a proper helmet.
It's exhilarating, exhausting, physically challenging and just downright awesome! And if you have a horse like my Roanie Pony...there's just nothing better.
Here is my favorite picture of him as he is bucking. You have to love a happy pony!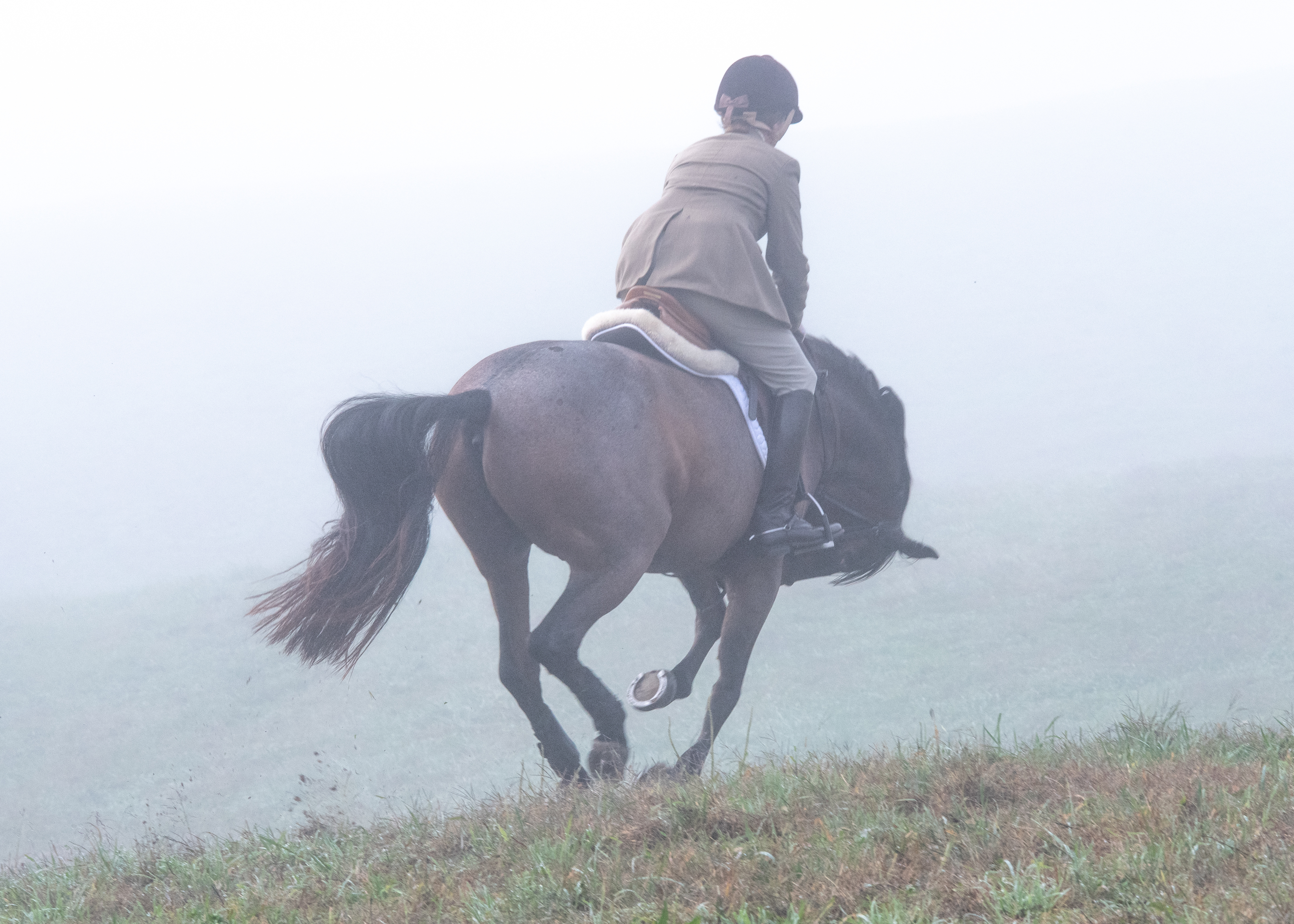 It's said that Indians believe if you see an eagle flying overhead that they represent people in your life that you have lost. At the meet, we all saw a bald eagle. I'd like to think it was my dad, Erskine. While he wasn't leading the field anymore...I know he was there!