HUNT COUNTRY'S TOP REAL ESTATE BROKERAGE FIRM
January 14th, 2020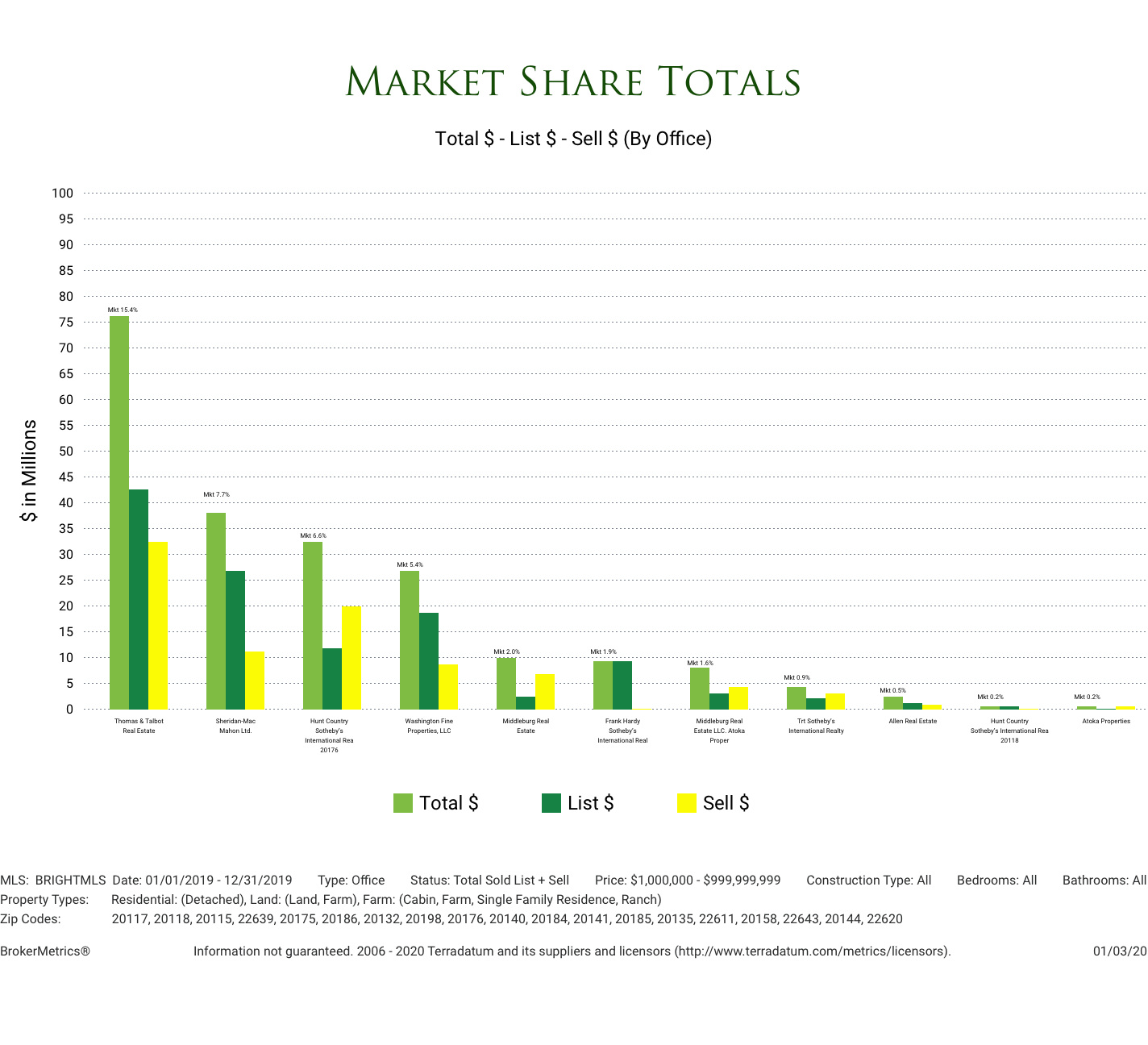 Good, old fashioned statistics prove once again that Thomas & Talbot Real Estate is far and away the most successful real estate brokerage in Virginia's Hunt Country area with a continuing sales record of historic proportion.

Once again, Thomas & Talbot Real Estate's agents are the leaders of the pack when it comes to both buying and selling luxury real estate in Virginia's hunt country. The proof is in the numbers. Why? Because our seasoned agents have over 360 years of combined real estate experience under their belts, all while being principal contributing members of the community. Most of our agents have lived in this area for over 30 years. And that includes Fauquier, Loudoun and Clarke counties.

It does not take a massive number of agents in multiple offices to push our numbers higher. Thomas and Talbot Real Estate has been a small, boutique real estate firm since its beginning in 1967. Our one office has anchored the southwest corner at the one stoplight in the heart of Middleburg - long before it was even a stoplight. We have streamlined our sales process, and what we can tell you is that it works.

Just take a look above at the graph. Numbers don't lie!

Data provided by BrokerMetrics, BrightMLS, sales and listings year ending 12/31/2019 derived in "hunt country" zip codes for Marshall, Middleburg, Upperville, The Plains.